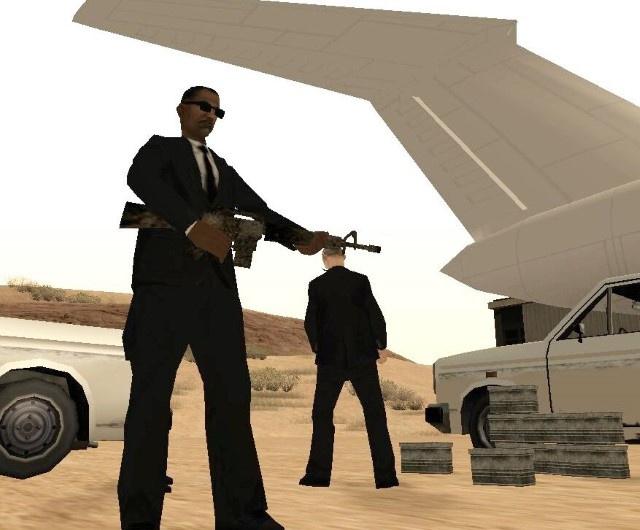 The CIA is a government organization featured in Grand Theft Auto: San Andreas.
Members of the CIA make an appearance during the missions "Interdiction" and "Stowaway", while onboard an Andromada plane.
Two agent models can be seen in-game, both in black suits and ties with sunglasses, one caucasian with gray hair, and one african-american with a mustache. The two could be a reference to the Men In Black movie.
Members of the CIA wield AK-47s along with Micro Uzis, and use special black Mavericks and Bobcats as vehicles.
CIA: GTA SA Info
CIA: Appearances
Appearances in Story Missions: