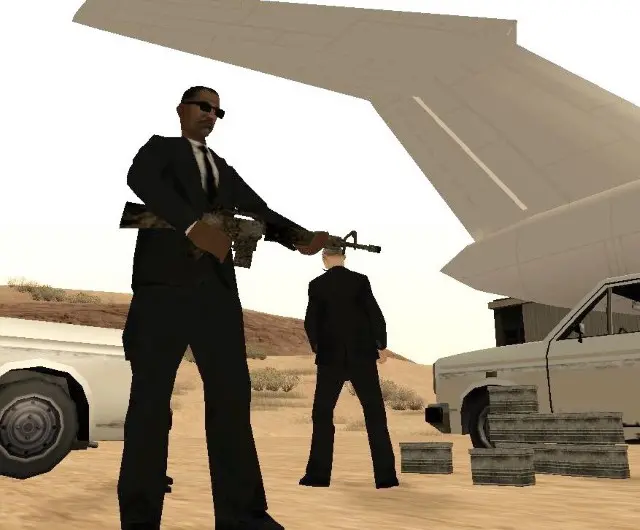 The CIA is a government organization featured in Grand Theft Auto: San Andreas.
Members of the CIA make an appearance during the missions "Interdiction" and "Stowaway", while onboard an Andromada plane.
Two agent models can be seen in-game, both in black suits and ties with sunglasses, one caucasian with gray hair, and one african-american with a mustache. The two could be a reference to the Men In Black movie.
Members of the CIA wield AK-47s along with Micro Uzis, and use special black Mavericks and Bobcats as vehicles.
This Law Enforcement Agency also appears in Grand Theft Auto V, Grand Theft Auto IV and Grand Theft Auto III.
CIA: GTA SA Info
CIA: Appearances
Appearances in Story Missions: