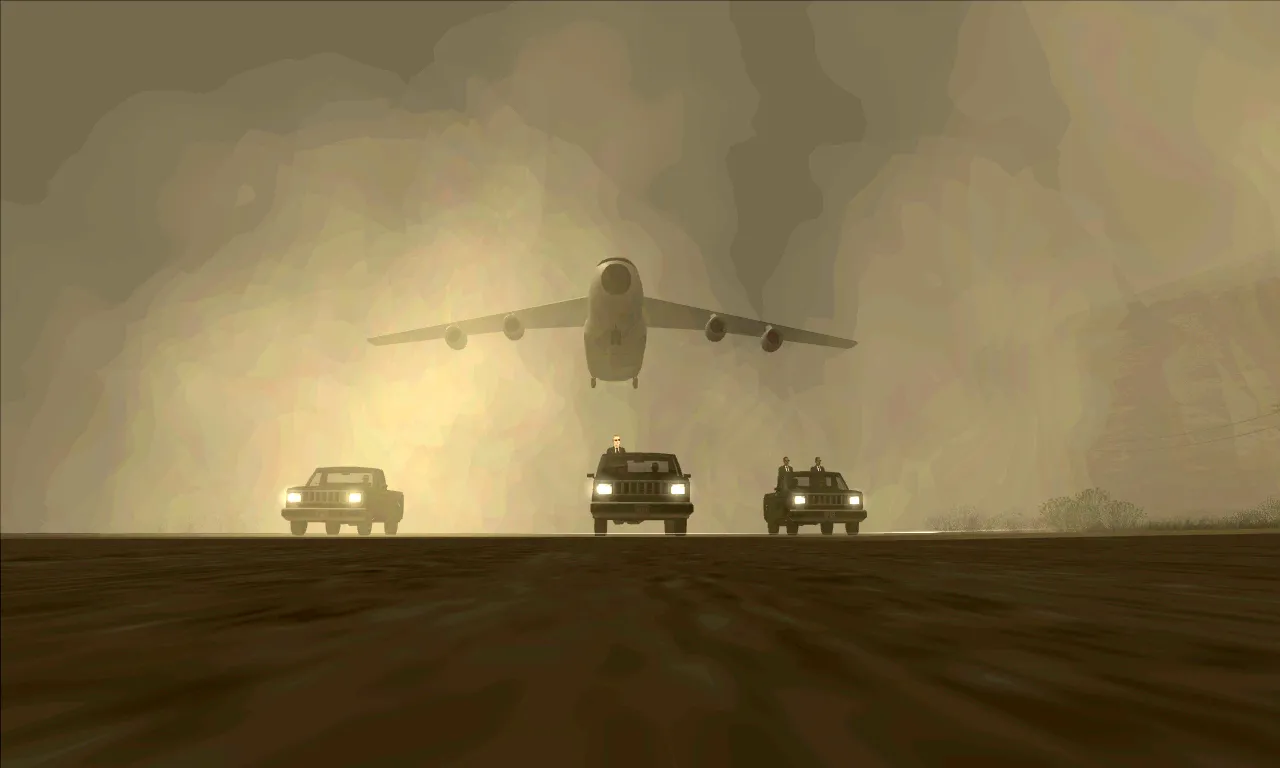 Stowaway is an Asset mission in GTA San Andreas, given by Mike Toreno and Verdant Meadows Airfield .
It's the 71° GTA San Andreas mission in chronological order, and it takes place in Bone County.
Toreno needs Carl to plant a bomb on a plane.
Stowaway: Mission Objectives
Toreno needs you to plant a bomb in the plane. Stealth is out of the question so you'll need to move fast.
Use the bike to get up the plane's ramp and plant the bomb inside.
Drive the bike up the plane's ramp before it takes off.
Go! Get up the plane's ramp now!
You're trapped on the plane.
The plane is packed with explosives! Be careful firing weapons onboard.
You'll need a parachute to get off the plane. One of the crew members will have one.
Pick up the parachute.
You have the parachute.
Place a satchel charge on the plane then get out the back.
Stowaway: Mission Info
Stowaway: Video Walkthrough
Original Game Walkthrough (PS2, Xbox, PC):
The Definitive Edition Remaster Walkthrough: