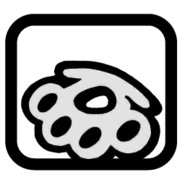 The Brass Knuckles is a weapon in the Melee Weapons class featured in Grand Theft Auto: San Andreas.
This weapon also appears in Grand Theft Auto V and GTA Vice City.
Brass Knuckles Description:
The brass knuckles do not occupy a weapon slot, only upgrading the "unarmed" slot. They provide more damage when fighting unarmed, and are especially useful when fighting Gym Trainers.
How to get the Brass Knuckles in GTA San Andreas:
The Brass Knuckles can be found and picked up around the San Andreas map (see the spawn locations in the "Appearances" section below).
Brass Knuckles: GTA SA Statistics
Damage

15.00

Fire Rate

40.00

Range

1.60
Skill Levels

No

Can Crouch

Yes

Can Jump

Yes

Can Sprint

Yes
Brass Knuckles: GTA SA Info
Weapon Class

Melee Weapons

Fire Type

Melee

Weapon Slot

1

Weapon Tier

Tier 1 (Thug Cheat Set)
Brass Knuckles: GTA SA Appearances
Brass Knuckles Spawn Locations in GTA San Andreas

Where to find the Brass Knuckles in GTA San Andreas:

In Commerce, Los Santos, in the alley beside Roboi's Food Mart
Found in Ganton, Los Santos, underneath the south end of the bridge beside Ryder's home.
Can be found in San Fierro in Calton Heights, behind car garages northwest of the Calton Heights Safehouse.
Can be found behind a small building across the street north of the Pecker's Feed & Seed in Las Payasadas, Bone County

Similar Weapons