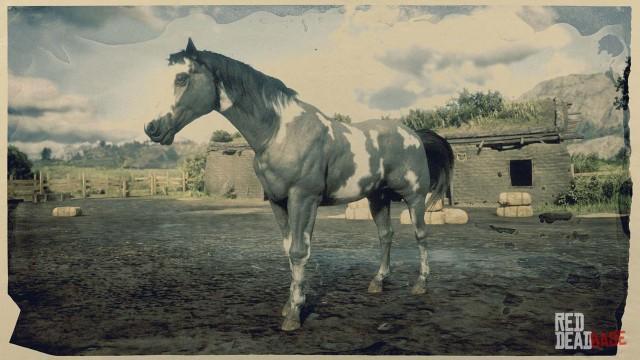 The American Paint Horse is one of the Horse Breeds featured in Red Dead Redemption 2 and Red Dead Online.
American Paint Horse Description:
The American Paint horse are known for their excellent heath, and decent speed and agility.
American Paints are work horses, identified by their robust build and distinctive patterned coat. The Overo, Tobiano and a rare Splashed White coat are all found in the wild. A unique Gray Overo coat can also be purchased.
Their personality, intelligence and willingness to work make these horses easy to care for. This breed is healthy, with a reasonable amount of Speed and great Stamina; perfect for ranch work.
American Paint Horse Coat Styles:
American Paint Horse Statistics
Speed

30.00

Stamina

40.00

Health

30.00

Acceleration

20.00

Handling

40.00

Overall

33.33
Map Location
Where to find the American Paint Horse Breed in Red Dead Redemption 2 (Wild Horse Habitats Map Location):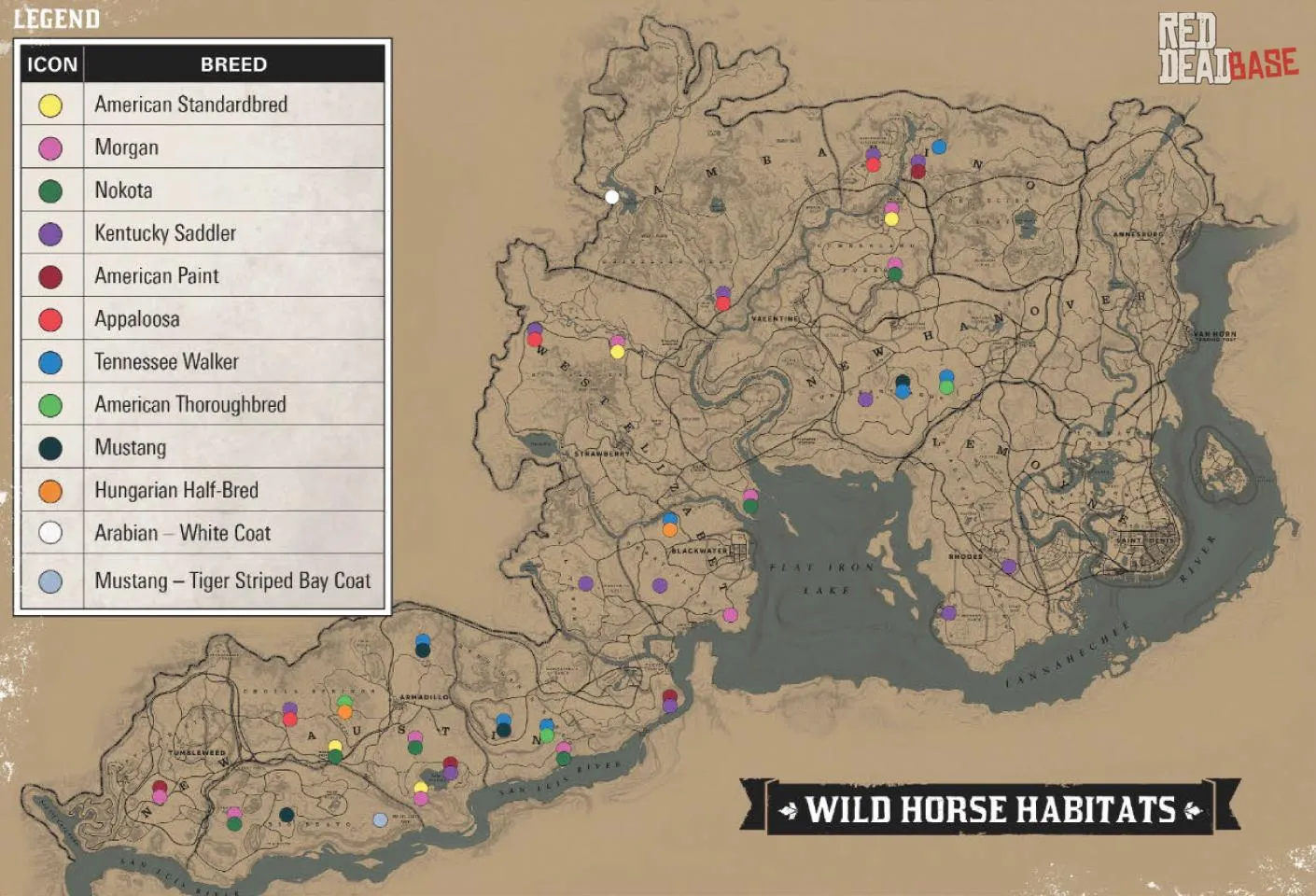 American Paint Horse Info
Horse Class

Work Horse

Handling Type

Standard

Animal Species

Horse

Animal Class

Mammal

Animal Family

Equidae

Size

Large

Peculiarity

Domestic Animal

Location

New Austin (Tumbleweed, Lake Don Julio, Thieves Landing); Ambarino (Donner Falls)

Acquisition

Can be stolen / found

Tumbleweed Stable

Hunting

Cannot be hunted

Required for Achievement

No
Notes

This is a Domestic Animal, killing it or harming it decreases Honor and attracts a Wanted Level.

Scientific Name

Equus Ferus Caballus
American Paint Horse: Appearances
Game Edition

Red Dead OnlineRDR 2 Story Mode
Screenshots
Artworks