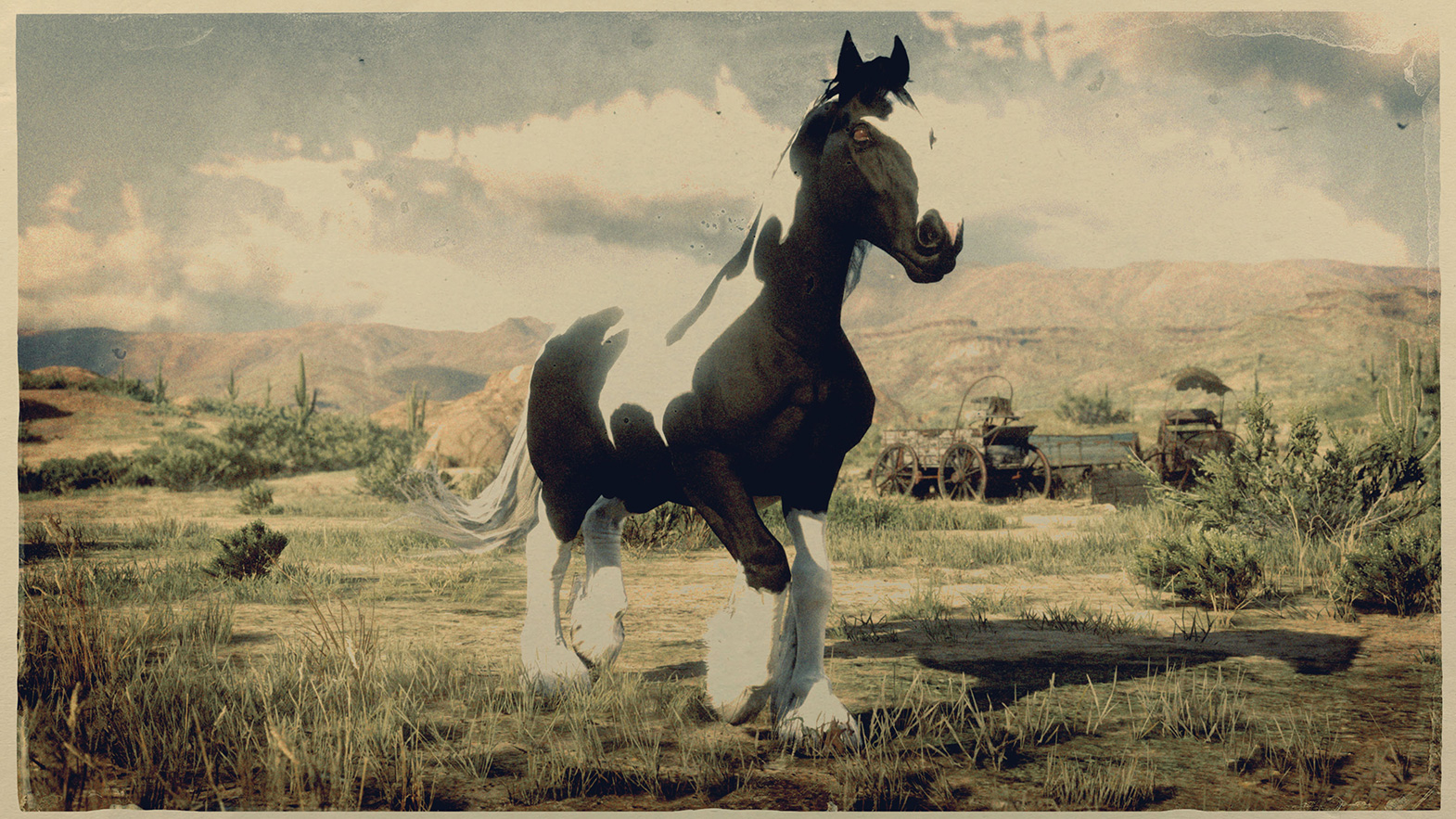 The Gypsy Cob is a hardy, strong and intelligent horse breed, distinctive for its thick mane, tail and heavy feathering on the legs. Standing 14-15 hands high, they are highly sought after for their temperament and intuition.
Originally bred by the Romany Gypsy to pull caravans throughout England and Ireland, they are a luxurious breed, fearless and powerful with great stamina.
The Gypsy Cob horse has been added exclusively to Red Dead Online as part of the 1.20 Naturalist Title Update on July 28, 2020. The respective coat variations can be unlocked by progressing through the Naturalist Specialist Role.
Gypsy Cob Horse Coat Variations
Horse Information
Horse Class

Multi-Class

Handling Type

Standard

Animal Species

Horse

Animal Class

Mammals

Animal Family

Equidae

Size

Large

Peculiarity

Domestic Animal

Associated Role

Hunting

Cannot be hunted

Required for Achievement

No
Notes

This horse breed is exclusive to players pursuing the Naturalist Specialist Role.

Scientific Name

Equus Ferus Caballus