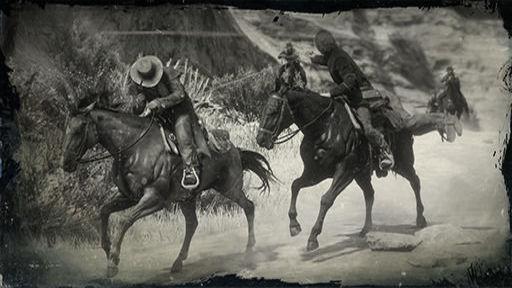 An Honest Day's Labors is a main story mission in Red Dead Redemption 2 given by Sadie Adler, as part of Epilogue - Part 2 .
It's the 102° mission in chronological order of the RDR2 story mode, played with protagonist John Marston.
An Honest Day's Labors - Mission Details:
John meets Sadie in Blackwater. Sadie asks John to help her recover a bounty named Shane Finely who was taken from her by a professional rival, James Langton.
Mission Objectives
Gold Medal Objectives (100%)
The following are the Mission Objectives required to obtain the Gold Medal in the mission "An Honest Day's Labors":
Kill all of Langton's men during the horseback escape
After choosing your approach, escape with Shane Finley within 5 minutes
Complete with at least 70% accuracy
Complete the mission without taking any health items
Note: You must complete all Gold Medal requirements in one single playthrough of the mission.
An Honest Day's Labors: Mission Info
Mission Number

102

Story Chapter

Epilogue - Part 2

Mission Type

Mandatory Mission

Mission Giver

Sadie Adler

Protagonist (Playable)

John Marston

Location

Blackwater (Great Plains, West Elizabeth) to New Austin
Rewards

$200.00

Featuring

James LangtonShane Finley
An Honest Day's Labors Gold Medal Video Walkthrough