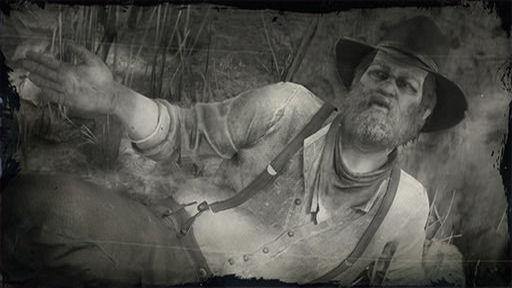 With his debts mounting and a barn to buy, John accompanies Sadie to hunt down the wanted criminal, Ramón Cortez, and bring him to justice.
Mission Information
Mission Number

105

Story Chapter

Epilogue - Part 2

Mission Type

Mandatory

Mission Giver

Uncle

Protagonist (Playable)

John Marston

Location

Beecher's Hope (Great Plains, West Elizabeth)
Featuring

Ramón CortezSadie Adler
Mission Objectives
The following are the Mission Objectives required to obtain the Gold Medal:.
Force Cortez's men to flee from Rhodes within 30 seconds
Get 5 headshots while covering Sadie with a long scoped rifle
Get 4 hip fire kills
Complete the mission without taking any health items
Note: You must complete all Gold Medal requirements in one single playthrough of the mission..
Gold Medal Video Walkthrough