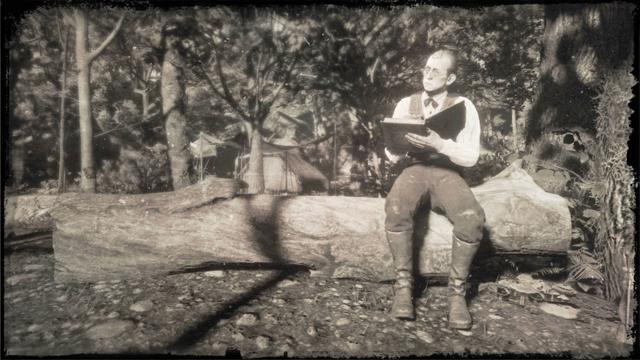 Money Lending and Other Sins - V is an optional story mission in Red Dead Redemption 2 given by Leopold Strauss, as part of Chapter 4 .
It's the 46° mission in chronological order of the RDR2 story mode, played with protagonist Arthur Morgan.
While optional for story progression, this is an Optional Honor Mission required for the "Lending a Hand" Trophy/Achievement. It's a time-sensitive and missable mission, so it can only be played at this specific point in the story.
Money Lending and Other Sins - V - Mission Details:
Leopold Strauss asks Arthur to collect the debt from Algie Davison.
He is found drinking by the riverbank just south of Braithwaite Manor. He asks you to follow him to his house. When he hands you a box or his son pours you a drink, taking it will trigger a battle.
Knock him out, then search his house to recover the debt. There's a Double-Barreled Shotgun on the living room fireplace and various collectibles here and there, but the real prize is hidden in a chest in the son's bedroom.
Mission Objectives
Gold Medal Objectives (100%)
This mission does not feature Gold Medal objectives and is not replayable.
Money Lending and Other Sins - V: Mission Info
Mission Number

46

Story Chapter

Chapter 4

Mission Type

Missable Mission

Mission Giver

Leopold Strauss

Protagonist (Playable)

Arthur Morgan

Location

Catfish Jackson (Scarlett Meadows, Lemoyne)
Rewards

$29.00

Featuring

Algie Davison

Notes

Optional Honor Mission, required for the "Lending a Hand" Trophy/Achievement
Money Lending and Other Sins - V Gold Medal Video Walkthrough