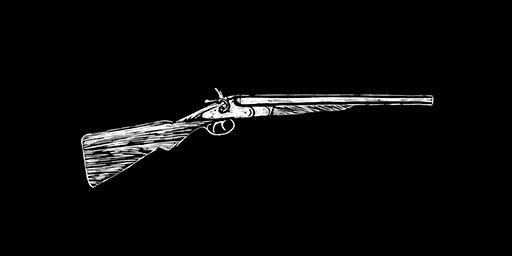 Unlock Rank

30

Ammo Capacity

2
D.D. & Packenbush's Double-Barreled Shotgun is the trailblazer's choice. Powerful and deadly at close range, this gun is capable of firing off two shots in quick succession, dropping nearly any target instantly. This gun has an ammo capacity of two rounds, and can use Regular Buckshot, Incendiary Buckshot, Slug and Explosive Slug shotgun ammo.
Weapon Information
Weapon Statistics
Damage

65.00

Fire Rate

60.00

Accuracy

30.00

Range

35.00

Reload

45.00

Overall

47
Notes

Picked up at the end of "Paying a Social Call" (Chapter 2)
Wheeler, Rawson & Co. Catalogue Description (in-game):

Truly it is the finest shotgun available today. When you go in a party across the mountains, plains and passes of this great land, there is only one thing that can guarantee your safety, and that is the Double-Barreled Shotgun from D.D. Packenbush. Believe that.
Appearances
Release Date

October 26, 2018

Game Edition

Red Dead OnlineRDR 2 Story Mode
In Story Missions

Similar Weapons
Screenshots
Artworks
Coming soon.