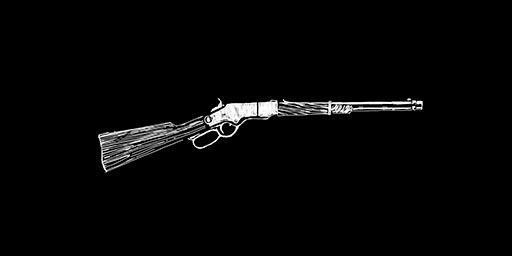 Unlock Rank

12

Can be customized?

Yes

Ammo Capacity

14
The Lancaster Repeater is a well-rounded gun that uses a fast lever-action system to load the next cartridge. It may have lower damage compared to other repeating rifles, but the quick firing rate and good accuracy give it the advantage. This gun has an ammo capacity of fourteen rounds, and can use Regular, High Velocity, Split Point, Express and Explosive repeater ammo.
Release Information
Release Date

October 26, 2018

Game Edition

All Editions
Weapon Statistics
Damage

55.00

Fire Rate

59.00

Accuracy

76.00

Range

65.00

Reload

70.00

Overall

65.00
Notable Owners

Black Belle

Notes

Supplied during "An American Pastoral Scene" (Chapter 2)

Based on (Real Life)

Winchester Model 1866 Carbine

Variants

Collector's Lancaster Repeater (Red Dead Online)
Wheeler, Rawson & Co. Catalogue Description (in-game):

The gun that won both the West and South from ne'er-do-wells. We have received letters from thousands of satisfied purchasers who say that the superior firepower of the Lancaster is satisfactory in every way.
Screenshots
Artworks
Coming soon.