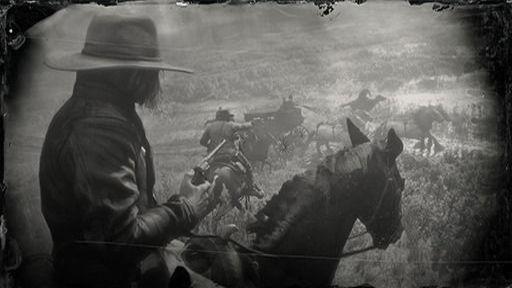 Following a tip-off, Micah and Arthur rob a banking stagecoach.
Mission Information
Mission Number

23

Story Chapter

Chapter 2

Mission Type

Mandatory

Mission Giver

Micah Bell

Protagonist (Playable)

Arthur Morgan

Location

Dakota River (The Heartlands, New Hanover)
Rewards

Gang Share: $600.00; Arthur's Cut: $330.00

Unlocked Items

Lancaster Repeater
Mission Objectives
The following are the Mission Objectives required to obtain the Gold Medal:.
Headshot each of the mounted guards protecting the wagon
Get 10 kills in Dead Eye
Complete within 6 minutes
Complete the mission without taking any health items
Note: You must complete all Gold Medal requirements in one single playthrough of the mission..
Gold Medal Video Walkthrough