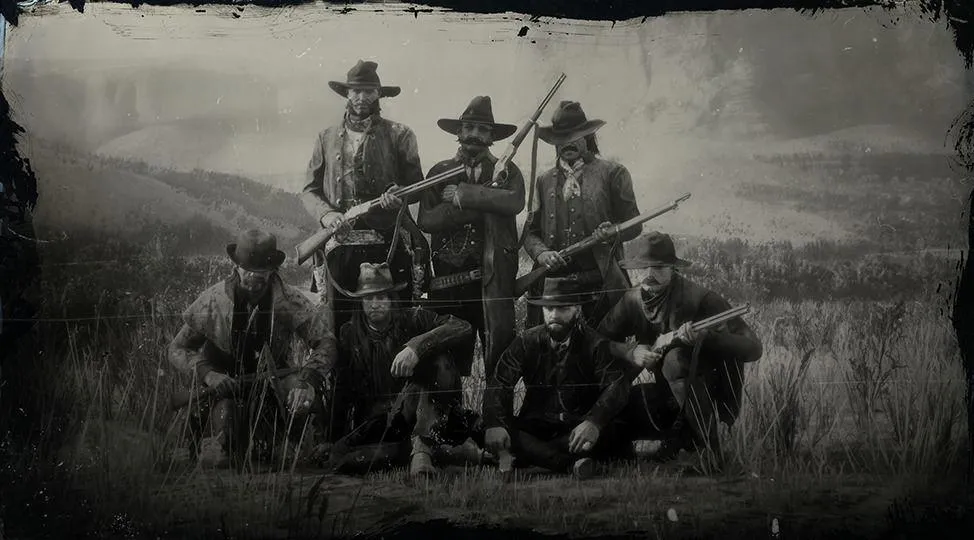 The O'Driscoll Boys are an outlaw gang and antagonistic faction featured in Red Dead Redemption 2.
The O'Driscolls are the long-standing rivals of the Van der Linde Gang in Red Dead Redemption 2. They are a big crew that cover a lot of ground, attracting a seemingly endless supply of young guns ready to risk it all.
After finding success and competing for scores with Dutch's Gang out in the West, the O'Driscoll Boys headed to the plains of Valentine.
Led by Colm O'Driscoll, the gang is known for enrolling new members that are considered to be disposable. The O'Driscolls are renowned for the easy money schemes which often consist of robbing banks, looking for a fun time, and their love of whores.
The gang occupies The Heartlands and Big Valley.
O'Driscoll Boys Gang: RDR2 Gang Info
Group Type

Gang

Nationality

IrelandUnited States

Location

The Heartlands (New Hanover); Big Valley (West Elizabeth)

Members

Colm O'Driscoll
O'Driscoll Boys Gang: Appearances
Appearances in Story Missions:
Screenshots