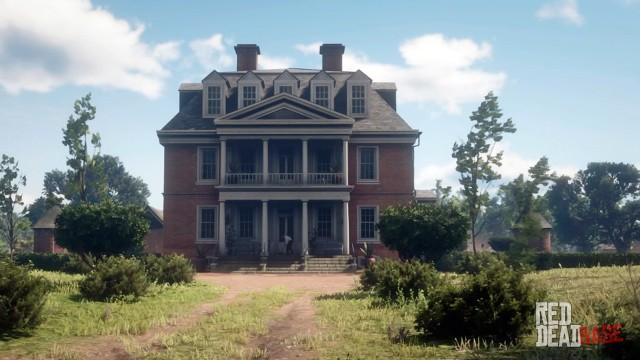 The Gray Family is a faction in Red Dead Redemption 2. They have an infamous feud with the Braithwaite Family.
The Grays own the Caliga Hall plantation, located on the eastern edge of Bayou Nwa just east of Rhodes, and to the west of Saint Denis.
Leigh Gray, brother of Tavish, is also the Sheriff of the town of Rhodes (Scarlett Meadows County).
Beau Gray and Penelope Braithwaite are two young lovers from opposite sides of the feuding families in Scarlett Meadows.
Gray Family: RDR2 Gang Info
Group Type

Faction

Nationality

ScotlandUnited States

Location

Caliga Hall (Scarlett Meadows, Lemoyne)

Members

Leigh GrayBeau GrayTavish Gray
Gray Family: Appearances
Appearances in Story Missions:
Screenshots