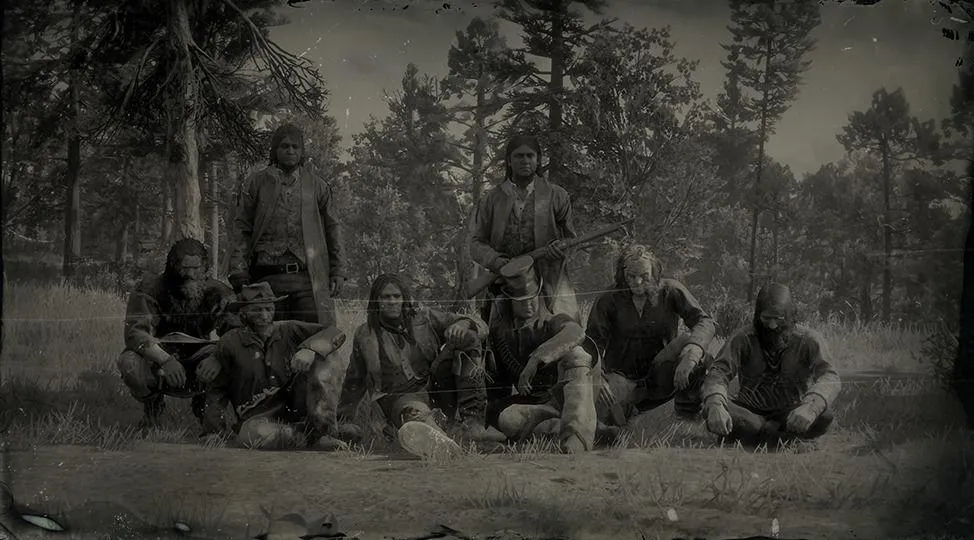 The Skinner Brothers are an antagonistic gang featured in Red Dead Redemption 2.
The Skinner Brothers are a group of outcasts that have become one of the most notorious gangs around. These men prefer to roam the region of Tall Trees causing havoc, rather than finding a fixed hideout.
They revel in brutally attacking and killing people, with each murder being more vicious than the last. This diverse group does not favor one type of weapon. They can be found using anything from Apache Bows and Mexican knives, to good American shotguns.
The gang reigns over the Tall Trees region.
The Skinner Brothers: RDR2 Gang Info
The Skinner Brothers: Appearances
Appearances in Story Missions: