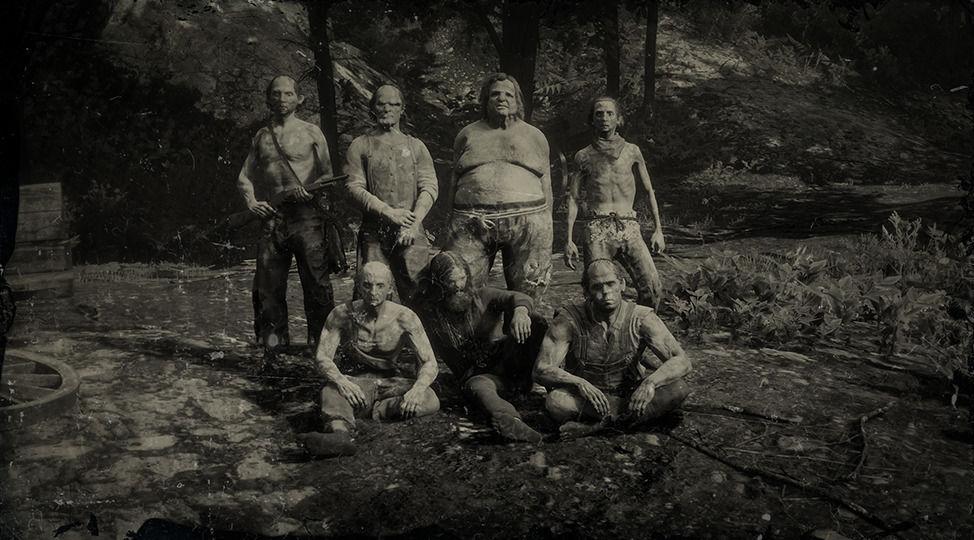 The Murfree Brood is an antagonistic gang featured in Red Dead Redemption 2.
The Murfree Brood members are believed to have immigrated to America in the 1700s, where they lived comfortably. The industrialization of the area drove the family to live a secluded life in the hills.
Now the family resides in a cave, in Beaver Hollow, only venturing out to the surrounding areas for hunting and scavenging.
The gang can be found roaming around Beaver Hollow.
The Murfree Brood: RDR2 Gang Info
Group Type

Gang

Location

Beaver Hollow (Roanoke Ridge, New Hanover)
The Murfree Brood: Appearances
Appearances in Story Missions: