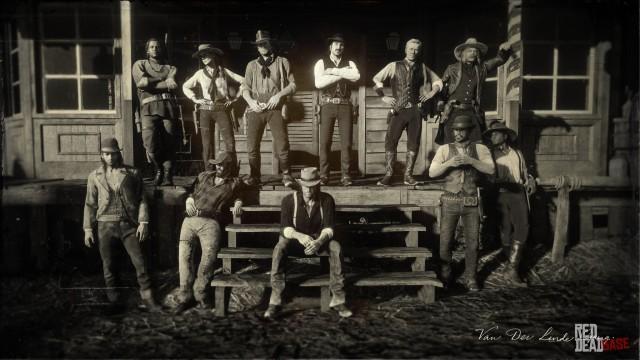 The Van der Linde Gang: Outlaws For Life
The Van der Linde Gang is the main protagonist faction of Red Dead Redemption 2: a gang of outlaws, renegades and misfits, bonded together under the charismatic and idealistic leader Dutch van der Linde. They have chosen to live outside the law and now fear it may be catching up with them.
The Van der Linde Gang is a group of criminals, dissidents and free-thinkers who have chosen to reject a corrupt system of power and live instead by their own code. As the price on their heads continues to grow, so does the struggle to remain free.
After a robbery goes badly wrong in the western town of Blackwater in 1899, Arthur Morgan and the Van der Linde gang are forced to flee. With federal agents and the best bounty hunters in the nation massing on their heels, the gang must rob, steal and fight their way across the rugged heartland of America in order to survive. As deepening internal divisions threaten to tear the gang apart, Arthur must make a choice between his own ideals and loyalty to the gang who raised him.
The Van der Linde Gang Members
---
Screenshots
Artworks