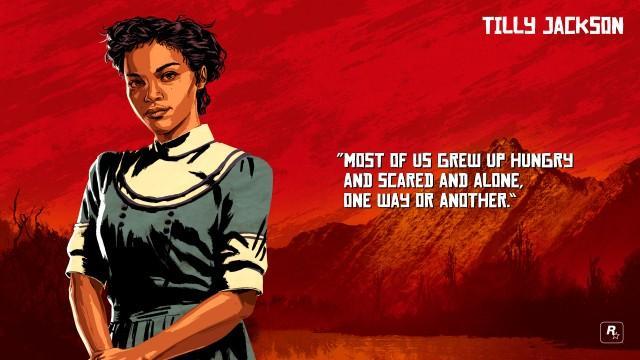 An outlaw for almost as long as she can remember, Tilly Jackson first ran with the Foreman Brothers gang, who kidnapped her from her mother when she was just twelve years old.
After years of abuse, she killed one of the gang members and fled. She was getting into trouble and heading down a bad path when Dutch found her but he brought her in, protected her, and taught her how to read.
Savvy, resilient and dependable, she can more than handle herself and isn't afraid speak her mind.
Character Information
Role

Companion

Gender

Female

Nationality

United States

Affiliation

Van der Linde Gang
Performer / Actor

Meeya Davis
"Most of us grew up hungry and scared and alone, one way or another."
Screenshots
Artworks