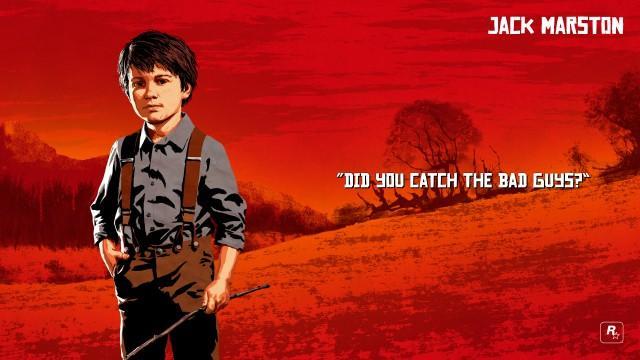 Jack Marston is a character that appears as a Companion in Red Dead Redemption 2.
Jack is the son of Abigail and John Marston.
Young Jack was born into and has grown up with the gang, although everyone has done their best to shield him from the more nefarious elements, especially his mother Abigail.
He feels lucky to have such a loving mother and a large family of aunts and uncles to look after him, but wishes that he could spend more time with his father John, and that there were some other children to play with.
Jack is a kind, smart, independent boy who loves everything about nature and the outdoor life.
Jack Marston: Character Info
Role

Companion

Gender

Male

Born In Year

1895 (4 years old in 1899)

Nationality

United States

Location

From 1907 the Marston family lives at Beecher's Hope (Great Plains, West Elizabeth)

Also Known As

Fake Alias: Lancelot Milton

Performer / Actor

Marissa Buccianti (as a child); Ted Sutherland (as a teen)

Family

Affiliation

Van der Linde Gang
Notes

Son of John Marston
Jack Marston: Appearances
Game Edition

RDR 2 Story Mode
Jack Marston Missions in Red Dead Redemption 2:

Appearances in Story Missions:
"Did you catch the bad guys?"
Screenshots
Artworks