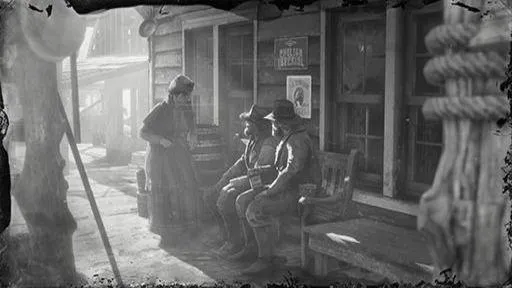 Polite Society, Valentine Style is a main story mission in Red Dead Redemption 2 given by Uncle , as part of Chapter 2 .
It's the 7° mission in chronological order of the RDR2 story mode, played with protagonist Arthur Morgan .
Polite Society, Valentine Style - Mission Details:
In search of new leads for the gang, Karen, Tilly and Mary-Beth convince Arthur and Uncle to ride out to Valentine with them.
Mission Objectives
Gold Medal Objectives (100%)
The following are the Mission Objectives required to obtain the Gold Medal in the mission "Polite Society, Valentine Style":
Return the lost wagon horse to its owner
Find Karen within 45 seconds
Note: You must complete all Gold Medal requirements in one single playthrough of the mission.
Polite Society, Valentine Style: Mission Info
Polite Society, Valentine Style Gold Medal Video Walkthrough