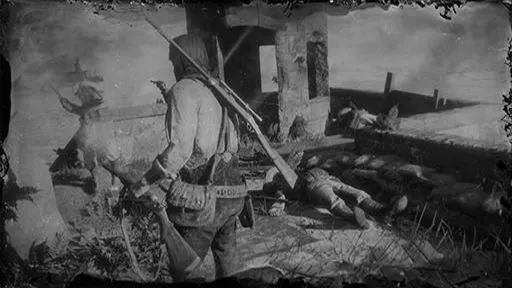 Hell Hath No Fury is a main story mission in Red Dead Redemption 2, as part of Chapter 5 .
It's the 63° mission in chronological order of the RDR2 story mode, played with protagonist Arthur Morgan .
Hell Hath No Fury - Mission Details:
The gang meet Hercule at the fortress of Cinco Torres, and prepare to clear the waters around the island so they can safely depart for America.
Mission Objectives
Gold Medal Objectives (100%)
The following are the Mission Objectives required to obtain the Gold Medal in the mission "Hell Hath No Fury":
Prevent 4 boats from reaching the shore
Destroy the Naval ship without missing a shot
Complete with at least 70% accuracy
Note: You must complete all Gold Medal requirements in one single playthrough of the mission.
Hell Hath No Fury: Mission Info
Hell Hath No Fury Gold Medal Video Walkthrough