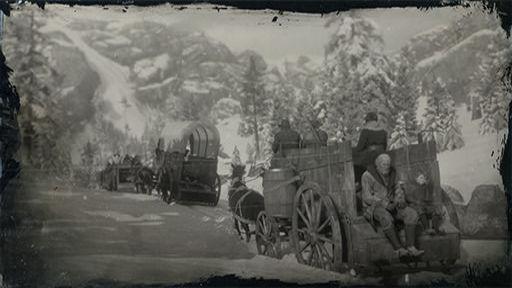 With renewed strength and the weather finally stable, the gang ride down from the mountains to set up camp at Horseshoe Overlook.
Mission Information
Mission Number

6

Story Chapter

Chapter 1

Mission Type

Mandatory

Mission Giver

Dutch van der Linde

Protagonist (Playable)

Arthur Morgan

Location

From Colter (Grizzlies West, Ambarino) to Horseshoe Overlook (The Heartlands, New Hanover)
Mission Objectives
The following are the Mission Objectives required to obtain the Gold Medal:.
Pick Javier when entering Horseshoe Overlook
Complete within 6 minutes
Note: You must complete all Gold Medal requirements in one single playthrough of the mission..
Gold Medal Video Walkthrough