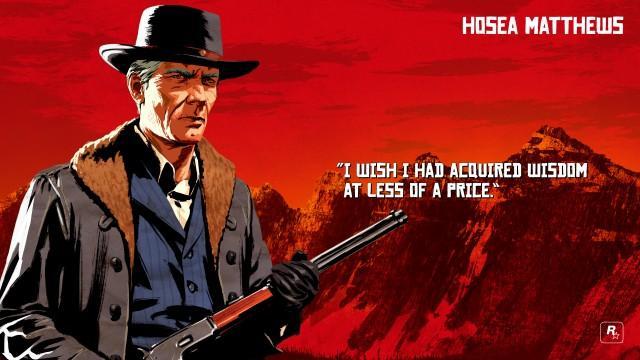 A master con artist, gentleman and thief, Hosea Matthews has been Dutch's closest friend and right-hand man for over twenty years.
They first met when they tried to rob each other by a fire on the road to Chicago. Both young grifters with similarly subversive ideals, they became fast friends and partners in crime, running tricks together, ripping off the people they thought deserved it the most.
Hosea is the most senior member of the gang. Intelligent and level-headed, he regularly advises Dutch and is valued for his wisdom. As much as he shares similar ideals, he appears to be much more pragmatic in his understanding of what lies in store for the gang.
He can talk his way into, or out of, just about anything - but he's now beginning to feel his age just a little.
Character Information
Role

Companion

Gender

Male

Nationality

United States

Affiliation

Van der Linde Gang

Weapons

Cattleman Revolver

Horse

Silver Turkoman Horse
Performer / Actor

Curzon Dobell
Appearances
As Mission Giver

In Story Missions
"I wish I had acquired wisdom at less of a price."
Screenshots
Artworks