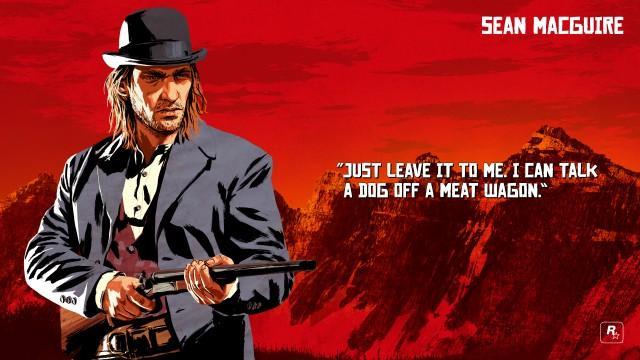 Sean MacGuire is a cocky young Irish thief and stick-up man who comes from a long line of criminals and political dissidents.
His father, a wanted man, fled with Sean to America but the British pursued them and killed him in his bed. He ran into Dutch and Hosea up in North Elizabeth when he tried to rob Dutch's pocket watch in an alleyway, unsuccessfully.
Sean likes to push people's buttons, always wants a piece of the action, and certainly believes in himself... perhaps a little too much.
Character Information
Role

Companion

Gender

Male

Nationality

Irish

Affiliation

Van der Linde Gang
Voice Actor

Michael Mellamphy
Mission Appearances
As Featured Character
"Just leave it to me. I can talk a dog off a meat wagon."
Screenshots
Artworks