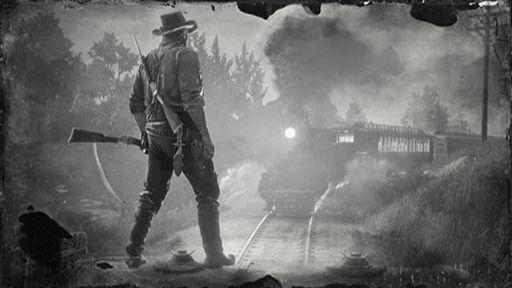 Blocking the tracks with the heavy oil wagon, Arthur, John, Charles and Sean board the train and rob valuables from the rich passengers and baggage car.
Mission Information
Mission Number

21

Story Chapter

Chapter 2

Mission Type

Mandatory

Mission Giver

John Marston

Protagonist (Playable)

Arthur Morgan

Location

Old Trail Rise
Rewards

Gang Share: $750.00; Arthur's Cut: $206.25
Mission Objectives
The following are the Mission Objectives required to obtain the Gold Medal:.
Kill all the train guards before Sean fires a shot
Clear the baggage car of loot
Escape the Law within 1 minute 30 seconds
Get 10 kills in Dead Eye
Complete the mission without taking any health items
Note: You must complete all Gold Medal requirements in one single playthrough of the mission..
Gold Medal Video Walkthrough