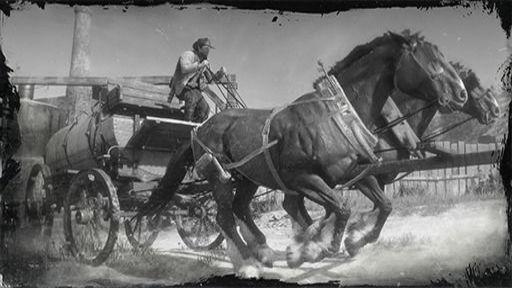 Arthur steals an oil wagon to use in the train job being planned by John.
Mission Information
Mission Number

20

Story Chapter

Chapter 2

Mission Type

Optional (Missable)

Mission Giver

John Marston

Protagonist (Playable)

Arthur Morgan

Location

Cornwall Kerosene & Tar
Featuring

Oil Wagon
Mission Objectives
The following are the Mission Objectives required to obtain the Gold Medal:.
Deliver the wagon to the drop off within 1 minute 45 seconds
Note: You must complete all Gold Medal requirements in one single playthrough of the mission..
Gold Medal Video Walkthrough