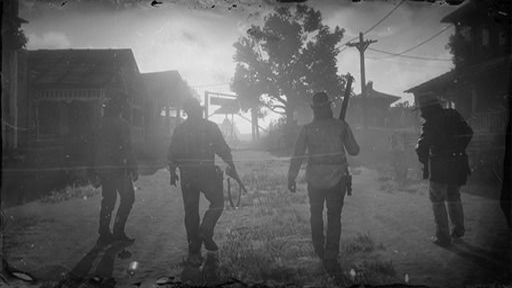 A Short Walk in a Pretty Town is a main story mission in Red Dead Redemption 2 given by Bill Williamson , as part of Chapter 3 .
It's the 41° mission in chronological order of the RDR2 story mode, played with protagonist Arthur Morgan .
A Short Walk in a Pretty Town - Mission Details:
Arthur, Micah, Bill and Sean go to meet some of the Gray boys in Rhodes to discuss a security job.
Mission Objectives
Gold Medal Objectives (100%)
The following are the Mission Objectives required to obtain the Gold Medal in the mission "A Short Walk in a Pretty Town":
Kill 3 Lawmen in Dead Eye while saving Bill
Complete using only sidearms
Complete within 4 minutes 30 seconds
Get 20 headshots
Complete the mission without taking any health items
Note: You must complete all Gold Medal requirements in one single playthrough of the mission.
A Short Walk in a Pretty Town: Mission Info
A Short Walk in a Pretty Town Gold Medal Video Walkthrough