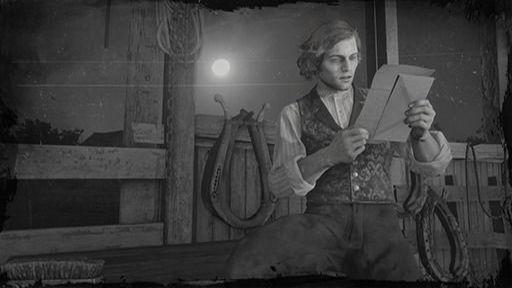 The Course of True Love - III is an optional story mission in Red Dead Redemption 2 given by Penelope Braithwaite, as part of Chapter 3 .
It's the 31° mission in chronological order of the RDR2 story mode, played with protagonist Arthur Morgan.
While optional for story progression, this is an Optional Honor Mission required for the "Lending a Hand" Trophy/Achievement. It's a time-sensitive and missable mission, so it can only be played at this specific point in the story.
The Course of True Love - III - Mission Details:
At the request of Beau, Arthur drives Penelope and other protestors through Rhodes as they participate in a women's suffrage rally.
Mission Objectives
Gold Medal Objectives (100%)
The following are the Mission Objectives required to obtain the Gold Medal in the mission "The Course of True Love - III":
Complete within 4 minutes 15 seconds
Note: You must complete all Gold Medal requirements in one single playthrough of the mission.
The Course of True Love - III: Mission Info
Mission Number

31

Story Chapter

Chapter 3

Mission Type

Missable Mission

Mission Giver

Penelope Braithwaite

Protagonist (Playable)

Arthur Morgan

Location

From Caliga Hall to Rhodes (Scarlett Meadows, Lemoyne)
Featuring

Beau GrayPenelope Braithwaite

Notes

Optional Honor Mission, required for the "Lending a Hand" Trophy/Achievement
The Course of True Love - III Gold Medal Video Walkthrough