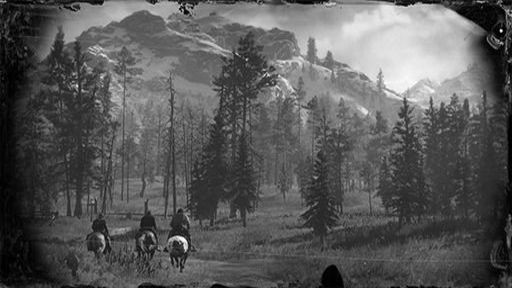 American Venom is a main story mission in Red Dead Redemption 2 given by Sadie Adler, as part of Epilogue - Part 2 .
This is the final mission and ending of the storyline of Red Dead Redemption 2, played with protagonist John Marston.
American Venom - Mission Details:
Sadie has a clue that might lead them to Micah - Cleet has been sighted in Strawberry. Despite Abigail's protests, John, Sadie and Charles ride there to interrogate him and track down their old enemy.
Mission Objectives
Gold Medal Objectives (100%)
The following are the Mission Objectives required to obtain the Gold Medal in the mission "American Venom":
Help Sadie catch Cleet within 35 seconds
Headshot the sniper who shoots Charles
Complete with at least 85% accuracy
Complete the mission without taking any health items
Note: You must complete all Gold Medal requirements in one single playthrough of the mission.
American Venom: Mission Info
Mission Number

110

Story Chapter

Epilogue - Part 2

Mission Type

Mandatory Mission

Mission Giver

Sadie Adler

Protagonist (Playable)

John Marston

Location

From Beecher's Hope (Great Plains, West Elizabeth), to Strawberry (Big Valley, West Elizabeth), to Mount Hagen (Grizzlies West, Ambarino)
Rewards

$20,000.00

Unlocked Items

Micah's Revolver

Featuring

Micah's RevolverCleetJoeSadie AdlerCharles SmithMicah BellAbigail Roberts (Marston)Dutch van der Linde

Notes

Final Story Mission of Red Dead Redemption 2
American Venom Gold Medal Video Walkthrough