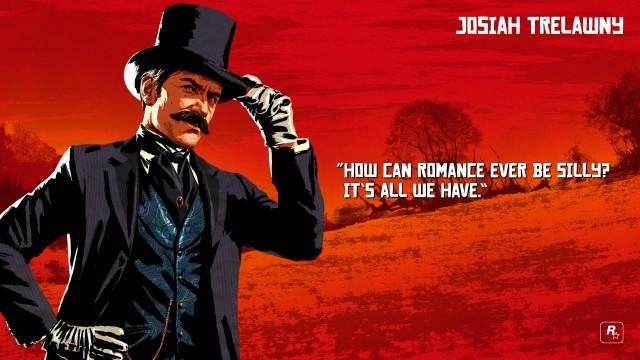 A flamboyant conjurer, conman and trickster with a taste for the finer things in life, Josiah Trelawny is one of the only people Dutch allows to drift in and out of the gang. He pops up out of nowhere and then, just like one of his magic tricks, disappears again.
He is a very hard man to pin down, and not always to be trusted, but he consistently brings the gang good leads and provides some entertainment around camp.
A cockroach in fancy britches, Trelawny is able to get into nooks and crannies that the rest of the gang can't.
Character Information
Role

Companion

Gender

Male

Nationality

British

Occupation

Magician; Conman

Affiliation

Van der Linde Gang

Horse

Brown Leopard Appaloosa
Voice Actor

Stephen Gevedon
Mission Appearances
As Mission Giver

As Featured Character
"How can romance ever be silly? It's all we have."
Screenshots
Coming soon.
Artworks