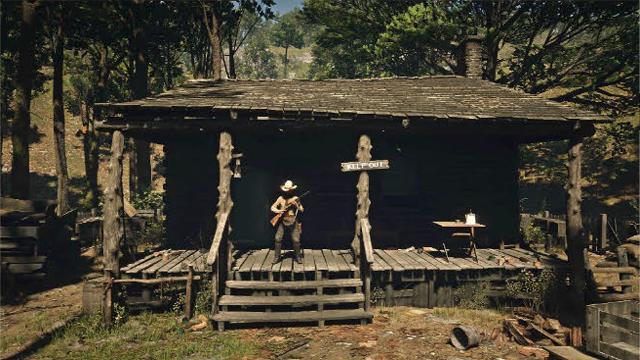 Hermit appears as a Stranger Character in Red Dead Redemption 2.
The Hermit lives in a cabin to the north of Annesburg. He will shoot to kill if he witnesses a trespasser.
If you take him out, you can loot his house for collectibles, including a secret treasure map, and claim his weapon: the Rare Shotgun.
Hermit: Character Info
Role

Stranger Character

Gender

Male

Nationality

United States

Location

Annesburg (Roanoke Ridge, New Hanover)

Performer / Actor

Ken Jennings

Weapons

Rare Shotgun