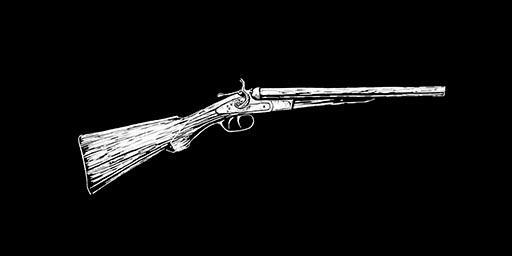 Unlock Rank

1

Ammo Capacity

2
A rare Double-Barreled Shotgun with faded brass tarnish and adorned with carvings. Previously owned and cherished by a lonely Hermit living in solitude amongst the trees and wildlife of Roanoke Ridge. This gun has an ammo capacity of two rounds, and can use Regular Buckshot, Incendiary Buckshot, Slug and Explosive Slug shotgun ammo.
The Rare Shotgun is D.D. Packenbush's beautifully engraved variation of the powerful double-barreled longarm. Sporting an antique style faded brass finish and an artfully adorned stock.
Weapon Information
Manufacturer

D.D. Packenbush

Weapon Type

Shotguns

Weapon Wheel Slot

Longarm

How To Unlock

In Story Mode the weapon is dropped by a special character called "The Hermit" when you kill him. If you do not pick it up, you won't be able to acquire it later.

Location

Annesburg (Roanoke Ridge, New Hanover)

Available from

Bonus RewardGunsmith

Online Price

$258.00 or

11 Gold Bars

Modifications

Cannot be modified

Based on (Real Life)

Colt Model 1878 Hammer Shotgun
Weapon Statistics
Damage

65.00

Fire Rate

60.00

Accuracy

30.00

Range

35.00

Reload

45.00

Overall

47
Notable Owners

Hermit

Notes

The weapon was made available in Red Dead Online on February 26, 2019.
Appearances
Release Date

October 26, 2018

Game Edition

Red Dead OnlineRDR 2 Story Mode
Screenshots
Artworks
Coming soon.