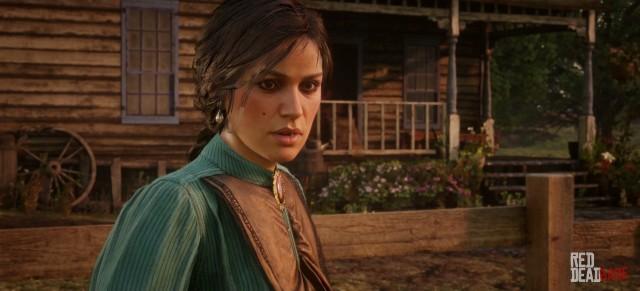 Mary Linton appears as a Supporting Character in Red Dead Redemption 2.
Mary Linton (née Gillis) is Arthur Morgan's former Love Interest. Their relationship fell through due to Arthur's affiliation with the Van der Linde gang, and the disapproval of Mary's family.
Mary eventually married Barry Linton, but her husband later passed away, leaving her a widow.
During the story, Mary sends letters to Arthur, asking him for help with family issues.
Mary Linton: Character Info
Mary Linton: Appearances
Game Edition

RDR 2 Story Mode
Mary Linton Missions in Red Dead Redemption 2:
Screenshots
Artworks