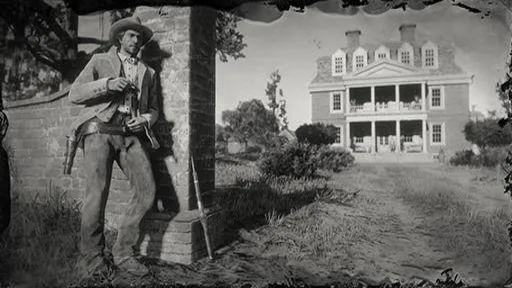 Horse Flesh for Dinner is a main story mission in Red Dead Redemption 2 given by John Marston, as part of Chapter 3 .
It's the 33° mission in chronological order of the RDR2 story mode, played with protagonist Arthur Morgan.
Horse Flesh for Dinner - Mission Details:
To get back at the Braithwaites, Tavish Gray asks Arthur, John and Javier to steal prized horses from Braithwaite Manor that he claims will sell for $5000.
Mission Objectives
Gold Medal Objectives (100%)
The following are the Mission Objectives required to obtain the Gold Medal in the mission "Horse Flesh for Dinner":
Kill the stable hand showing you the horses
Catch the stallion within 10 seconds
Get 5 headshots
Note: You must complete all Gold Medal requirements in one single playthrough of the mission.
Horse Flesh for Dinner: Mission Info
Mission Number

33

Story Chapter

Chapter 3

Mission Type

Mandatory Mission

Mission Giver

John Marston

Protagonist (Playable)

Arthur Morgan

Location

Braithwaite Manor (Scarlett Meadows, Lemoyne)
Rewards

Gang Share: $350.00; Arthur's Cut: $128.32
Horse Flesh for Dinner Gold Medal Video Walkthrough