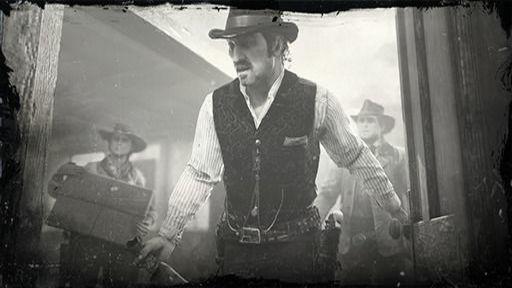 With Colm O'Driscoll under arrest, Sadie, Arthur and Dutch head to Saint Denis to watch him hang.
Mission Information
Mission Number

83

Story Chapter

Chapter 6

Mission Type

Mandatory

Mission Giver

Sadie Adler

Protagonist (Playable)

Arthur Morgan

Location

Saint Denis (Bayou Nwa, Lemoyne)
Rewards

Unlocks the "Third Time Lucky" Trophy / Achievement.

Unlocked Items

Carcano RifleLitchfield Repeater
Mission Objectives
The following are the Mission Objectives required to obtain the Gold Medal:.
Find Colm's back up within 45 seconds
Get 8 headshots with a long scoped rifle
Complete within 6 minutes 30 seconds
Note: You must complete all Gold Medal requirements in one single playthrough of the mission..
Gold Medal Video Walkthrough