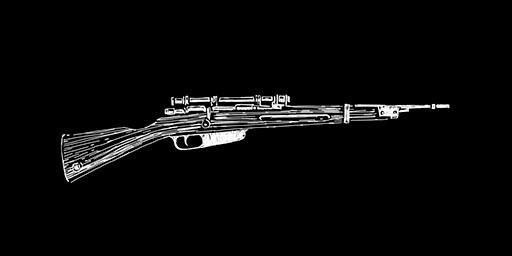 The Carcano Rifle is a Sniper Rifles weapon featured in Red Dead Redemption 2 and Red Dead Online.
The design of the Carcano Rifle is based on a real life Carcano Model 91/38 Short Rifle. The in-game version of the weapon is manufactured by Sireno.
This weapon can be customized at any of the Gunsmiths.
How to get the Carcano Rifle in Red Dead Online:
The Carcano Rifle can be purchased in Red Dead Online at any Gunsmith or from the Handheld Catalogue, for a price of $456.00 or 19 Gold Bars .
It's unlocked for purchase after reaching Rank 50 in Red Dead Online.
How to get the Carcano Rifle in RDR2 Story Mode:
The Carcano Rifle can be purchased in RDR2 Story Mode at the Gunsmith for a price of $190.00.
It becomes available after completing Goodbye, Dear Friend in Story Mode.
Carcano Rifle Description:
The Sireno Carcano is a long scoped bolt-action rifle that can hold several rounds at once. When combined with the fast firing rate and quick reload speed, this makes it ideal for facing several enemies in long-distance combat. This gun has an ammo capacity of six rounds, and can use Regular, High Velocity, Split Point, Express and Explosive rifle ammo.
Carcano Rifle Statistics
Damage

75.00

Fire Rate

40.00

Accuracy

85.00

Range

80.00

Reload

70.00

Overall

70
Unlock Rank

50

Ammo Capacity

6
Carcano Rifle: Information
Manufacturer

Sireno

Weapon Type

Sniper Rifles

Weapon Wheel Slot

Longarm

Available from

Gunsmith

Available After Mission (Story Mode)

Story Mode Price

$190.00

Online Price

$456.00 or

19 Gold Bars

Modifications

Can be modified

Based on (Real Life)

Carcano Model 91/38 Short Rifle
Notable Owners

Sadie Adler

Notes

Picked up during "Goodbye, Dear Friend" (Chapter 6)
Wheeler, Rawson & Co. Catalogue Description (in-game):

RIFLE OF CHOICE FOR BOTH HOLY AND UNHOLY AMBITION. It has been said that discretion is the better part of valor, and no more valor is exhibited than that of a man hiding behind a rock and taking out his enemies when they least suspect it. You can find no better rifle than the Carcano Rifle.
Carcano Rifle: Appearances
Release Date

October 26, 2018

Game Edition

Red Dead Online RDR 2 Story Mode
Screenshots
Artworks
Coming soon.