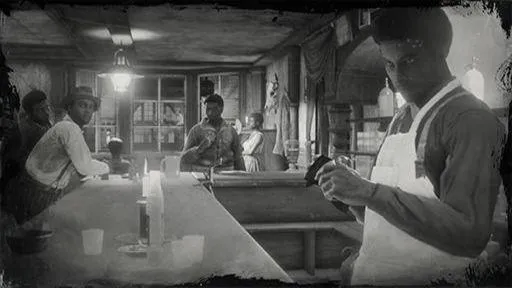 A Quiet Time is a main story mission in Red Dead Redemption 2 given by Dutch van der Linde , as part of Chapter 2 .
It's the 13° mission in chronological order of the RDR2 story mode, played with protagonist Arthur Morgan .
A Quiet Time - Mission Details:
Arthur takes Lenny for a quiet drink in Valentine to help to calm him down after learning of Micah's arrest in Strawberry.
Mission Objectives
Gold Medal Objectives (100%)
The following are the Mission Objectives required to obtain the Gold Medal in the mission "A Quiet Time":
Try to make amends with an old rival
Catch Lenny in the act
Don't get arrested
Note: You must complete all Gold Medal requirements in one single playthrough of the mission.
A Quiet Time: Mission Info
A Quiet Time Gold Medal Video Walkthrough