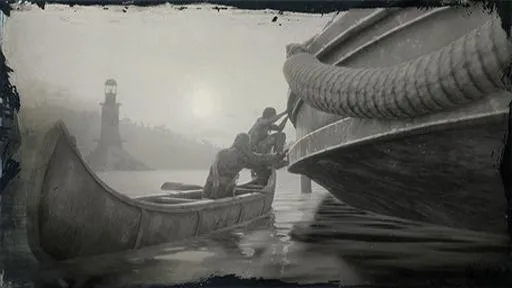 A Rage Unleashed is a main story mission in Red Dead Redemption 2 given by Reverend Swanson, as part of Chapter 6 .
It's the 79° mission in chronological order of the RDR2 story mode, played with protagonist Arthur Morgan.
A Rage Unleashed - Mission Details:
Eagle Flies and the gang launch a raid on an army boat, to reclaim horses stolen from the Wapiti Reservation.
Mission Objectives
Gold Medal Objectives (100%)
The following are the Mission Objectives required to obtain the Gold Medal in the mission "A Rage Unleashed":
Knock out 2 soldiers on the boat
Round up the horses and reach shore within 1 minute 30 seconds
Note: You must complete all Gold Medal requirements in one single playthrough of the mission.
A Rage Unleashed: Mission Info
Mission Number

79

Story Chapter

Chapter 6

Mission Type

Mandatory Mission

Mission Giver

Reverend Swanson

Protagonist (Playable)

Arthur Morgan

Location

Lannahechee River
Rewards

Honor

Featuring

Eagle FliesPaytahDutch van der Linde
A Rage Unleashed Gold Medal Video Walkthrough