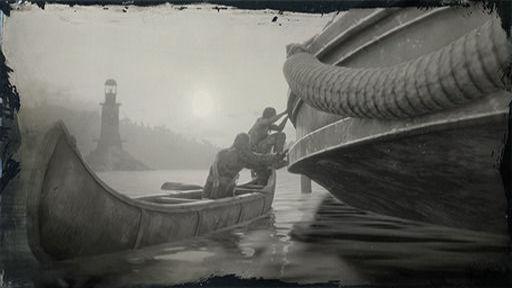 Eagle Flies and the gang launch a raid on an army boat, to reclaim horses stolen from the Wapiti Reservation.
Mission Information
Mission Number

79

Story Chapter

Chapter 6

Mission Type

Mandatory

Mission Giver

Reverend Swanson

Protagonist (Playable)

Arthur Morgan

Location

Lannahechee River
Rewards

Honor

Featuring

Eagle FliesPaytahDutch van der Linde
Mission Objectives
The following are the Mission Objectives required to obtain the Gold Medal:.
Knock out 2 soldiers on the boat
Round up the horses and reach shore within 1 minute 30 seconds
Note: You must complete all Gold Medal requirements in one single playthrough of the mission..
Gold Medal Video Walkthrough