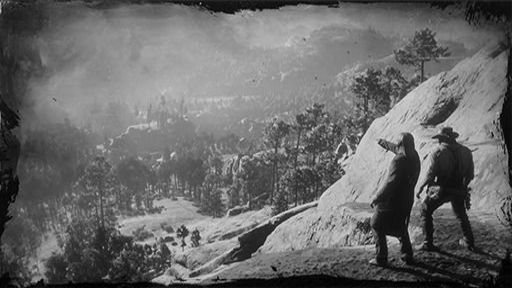 Archeology for Beginners is an optional story mission in Red Dead Redemption 2 given by Rains Fall, as part of Chapter 6 .
It's the 80° mission in chronological order of the RDR2 story mode, played with protagonist Arthur Morgan.
While optional for story progression, this is an Optional Honor Mission required for the "Lending a Hand" Trophy/Achievement. It's a time-sensitive and missable mission, so it can only be played at this specific point in the story.
Archeology for Beginners - Mission Details:
Arthur visits Rains Fall in Wapiti and they travel to a sacred Native American site in the East Grizzlies.
Mission Objectives
Gold Medal Objectives (100%)
The following are the Mission Objectives required to obtain the Gold Medal in the mission "Archeology for Beginners":
Recover the relics without being detected
Recover the relics within 1 minute 30 seconds
Note: You must complete all Gold Medal requirements in one single playthrough of the mission.
Archeology for Beginners: Mission Info
Mission Number

80

Story Chapter

Chapter 6

Mission Type

Missable Mission

Mission Giver

Rains Fall

Protagonist (Playable)

Arthur Morgan

Location

Grizzlies East (Ambarino)
Rewards

Owl Feather Trinket; Honor

Featuring

Captain Lyndon Monroe

Notes

Optional Honor Mission, required for the "Lending a Hand" Trophy/Achievement
Archeology for Beginners Gold Medal Video Walkthrough