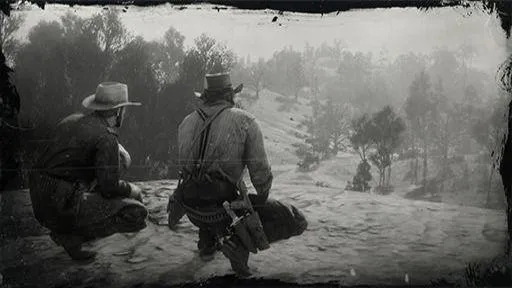 Honor, Amongst Thieves is an optional story mission in Red Dead Redemption 2 given by Captain Lyndon Monroe, as part of Chapter 6 .
It's the 81° mission in chronological order of the RDR2 story mode, played with protagonist Arthur Morgan.
While optional for story progression, this is an Optional Honor Mission required for the "Lending a Hand" Trophy/Achievement. It's a time-sensitive and missable mission, so it can only be played at this specific point in the story.
Honor, Amongst Thieves - Mission Details:
Colonel Favours is redirecting smallpox vaccine away from the Wapiti Reservation to punish the Native Americans for the recent unrest. Monroe requests Arthur's help to steal the vaccine from the army.
Mission Objectives
Gold Medal Objectives (100%)
The following are the Mission Objectives required to obtain the Gold Medal in the mission "Honor, Amongst Thieves":
Recover the vaccine without being detected
Complete within 5 minutes
Note: You must complete all Gold Medal requirements in one single playthrough of the mission.
Honor, Amongst Thieves: Mission Info
Mission Number

81

Story Chapter

Chapter 6

Mission Type

Missable Mission

Mission Giver

Captain Lyndon Monroe

Protagonist (Playable)

Arthur Morgan

Location

Wapiti Indian Reservation (Grizzlies East, Ambarino)
Notes

Optional Honor Mission, required for the "Lending a Hand" Trophy/Achievement.
Honor, Amongst Thieves Gold Medal Video Walkthrough