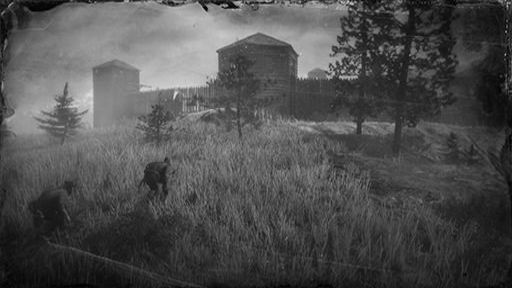 Upon learning that Eagle Flies has been captured by the army, Arthur and Charles infiltrate Fort Wallace to rescue him.
Mission Information
Mission Number

86

Story Chapter

Chapter 6

Mission Type

Mandatory

Mission Giver

Charles Smith

Protagonist (Playable)

Arthur Morgan

Location

Fort Wallace (Cumberland Forest, New Hanover)
Featuring

Eagle FliesRains FallCanoe
Mission Objectives
The following are the Mission Objectives required to obtain the Gold Medal:.
While infiltrating Fort Wallace, headshot every soldier blocking your way to Eagle Flies
Kill 15 enemies while escaping in the canoe
Complete with at least 80% accuracy
Note: You must complete all Gold Medal requirements in one single playthrough of the mission..
Gold Medal Video Walkthrough