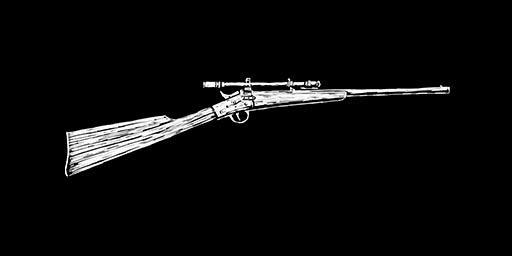 Unlock Rank

13

Ammo Capacity

1
Designed for hunting large beasts, the Litchfield Rolling Block is a powerful long scoped rifle designed for long-range combat. With multiple telescopic sights available in different zoom levels, a sharpshooter can eliminate a target from afar and gain the element of surprise. This gun is a single-shot weapon, and can use Regular, High Velocity, Split Point, Express and Explosive rifle ammo.
Weapon Information
Manufacturer

Litchfield

Weapon Type

Sniper Rifles

Weapon Wheel Slot

Longarm

Available from

Gunsmith

Available After Mission (Story Mode)

Online Price

$411.00 or

17 Gold Bars

Modifications

Can be modified

Story Mode Price

$187.00

Based on (Real Life)

1867 Remington Rolling Block Rifle
Weapon Statistics
Damage

85.00

Fire Rate

27.00

Accuracy

85.00

Range

80.00

Reload

38.00

Overall

63
Notes

Required purchase during "The Sheep and the Goats" (Chapter 2)
Wheeler, Rawson & Co. Catalogue Description (in-game):

Do you enjoy sharpshooting? For those that believe close quarters combat is for the foolhardy and indeed short lived, then the Litchfield Rolling Block Rifle is a wonder to behold. IT IS A COURAGEOUS MAN WHO SHOOTS FROM AFAR. It is a coward who drops a man from merely feet away.
Appearances
Release Date

October 26, 2018

Game Edition

Red Dead OnlineRDR 2 Story Mode
In Story Missions

Similar Weapons
Screenshots
Artworks
Coming soon.