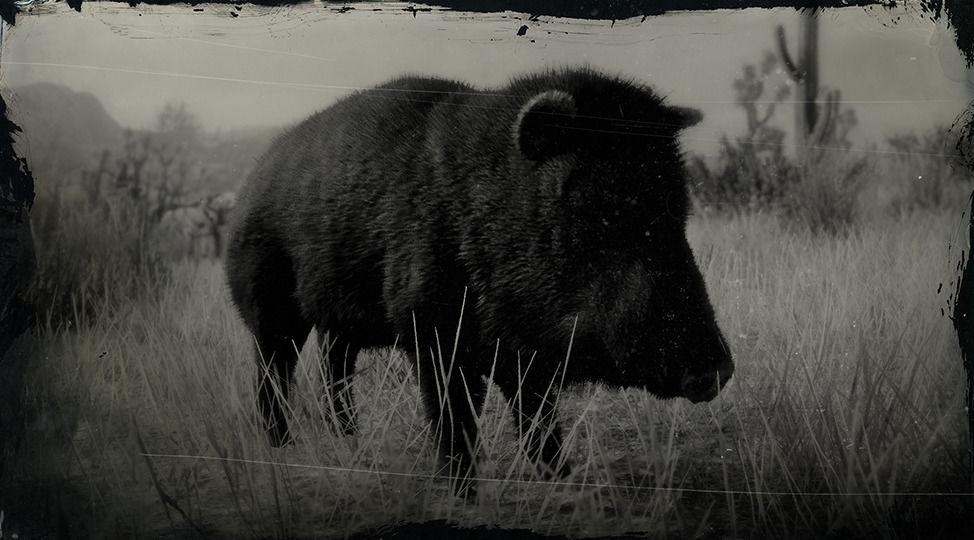 The Collard Peccary are native to New Austin. Their herbivorous diet consists of agave, prickly pear cacti, mesquite beans, fruits, nuts, and roots. A repeater or a Bow with arrows are considered to be the most effective weapons to use when hunting wild pigs. Their carcasses can be sold to traders and their meat can be cooked.
Hunting Details: The Collared Peccary yields a pelt and tender pork. Used in crafting and cooking or can be sold. Use a repeater for a clean kill.
Scientific Name

Pecari tajacu
Map Location
Where to find the Collared Peccary in Red Dead Redemption 2 (Map Location / Habitat):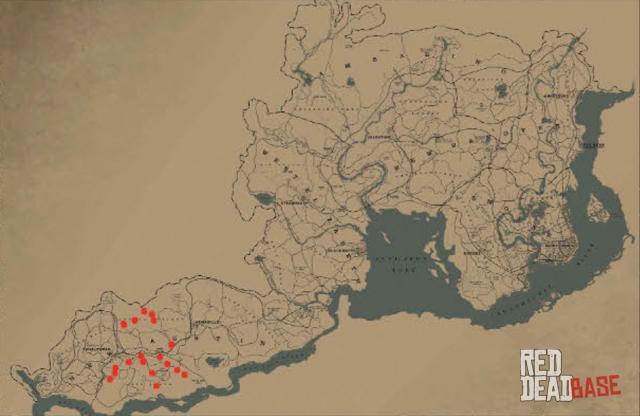 Appearances
Screenshots
Artworks
Coming soon.