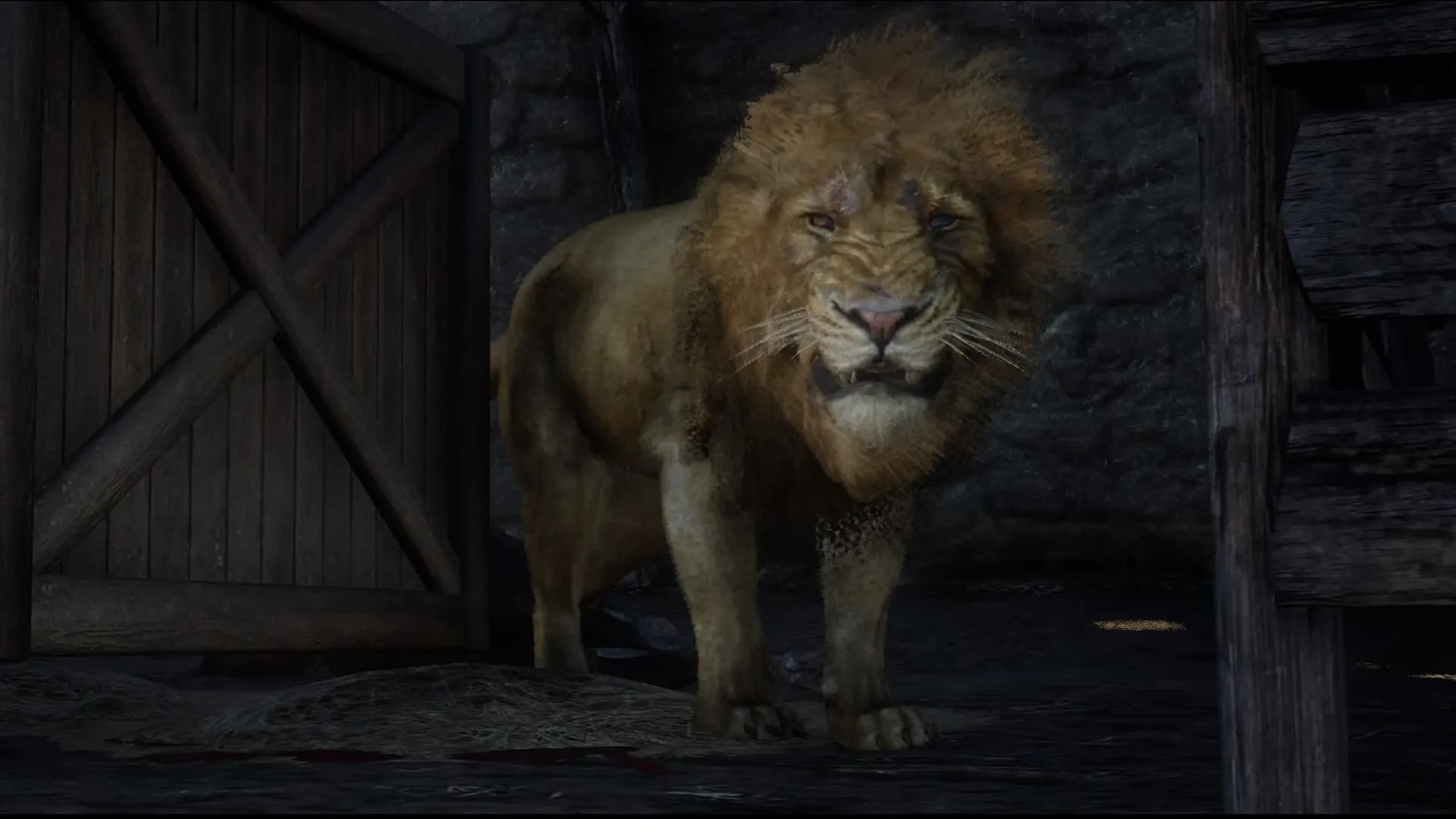 The Lion is a Large-sized animal of the Lion species, featured in the Story Mode of Red Dead Redemption 2.
This animal can be hunted, but cannot be skinned. It's not required for the "Zoologist" and "Skin Deep" Achievements.
Lion Details & Location:
The Lion in Red Dead Redemption 2 is an animal that is met exclusively as part of the Stranger Mission "He's British, Of Course - IV". During this mission you are tasked with tracking down what you think is a fake Lion, but it is actually real.
Lion Hunting Tips:
After killing the Lion, don't forget to collect your trophy in the form of a Lions' Paw (which can be used in a Trinket recipe).
Lion Info
Animal Species

Lion

Animal Class

Mammal

Animal Family

Felidae

Size

Large

Peculiarity

Mission Exclusive

Location

Found in Emeral Ranch, exclusively as part of the Stranger Mission "He's British, of Course - IV"

Hunting

Can be hunted

Required for Achievement

No
Notes

This animal species is not required for "Zoologist" and "Skin Deep" Achievements.

Scientific Name

Panthera leo
Lion Appearances
Game Edition

RDR 2 Story Mode
Appearances in Story Missions:
Screenshots