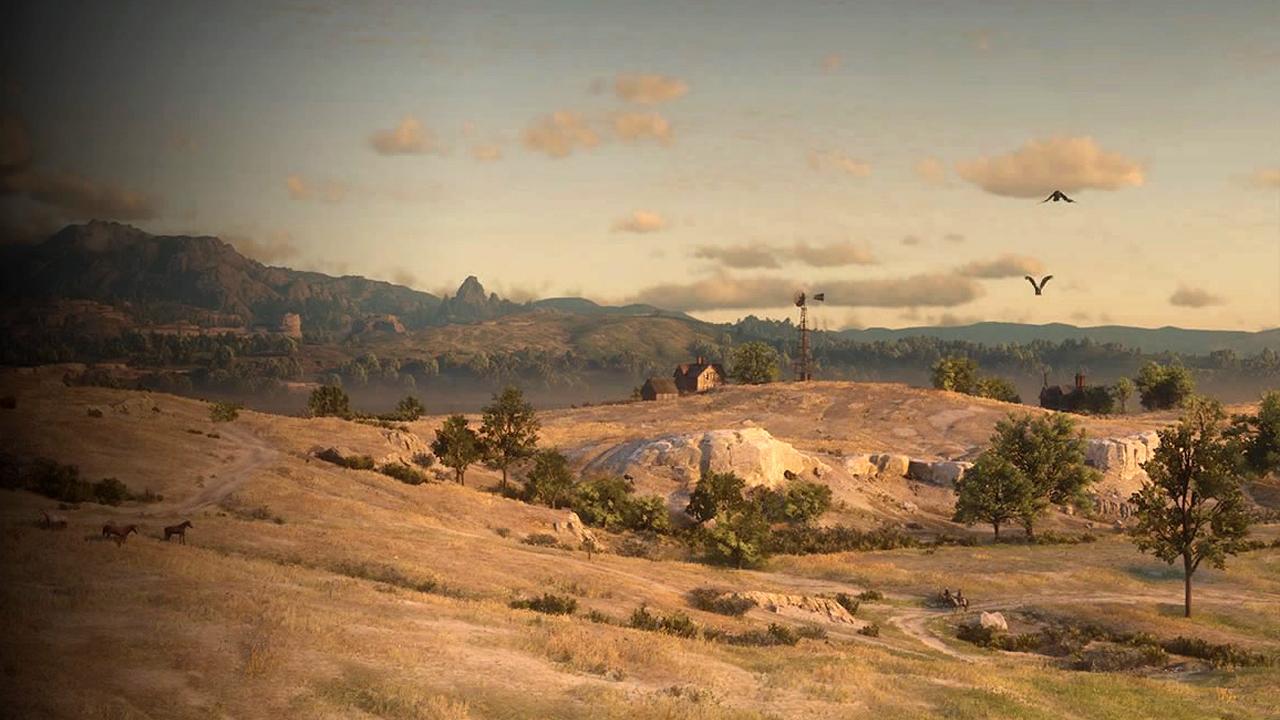 West Elizabeth is one of the five American states in Red Dead Redemption 2.
Whether you're hunting bison on the Great Plains, taking in the views of Big Valley, or braving the sinister region of Tall Trees, West Elizabeth is rich and full of opportunity.
The state of West Elizabeth is located in the west part of the map in Red Dead Redemption 2. It's divided in three regions: Tall Trees, Great Plains, and Big Valley.
Below you find the list of Animals, Horses, Weapons, Characters and Gangs you can encounter in Red Dead Redemption 2 in the state of West Elizabeth, as well as the Missions taking place in the territory, photos, videos and more.
RDR2: West Elizabeth Map
Based on (Real Life)

Several real-life American States
Main Locations in West Elizabeth
West Elizabeth Video Documentary
Animals Species & Wildlife in West Elizabeth
Horse Breeds in West Elizabeth
Weapons found in West Elizabeth
Characters living or found in West Elizabeth
Gangs & Factions found in West Elizabeth
Missions taking place in West Elizabeth
Screenshots
Artworks
Video