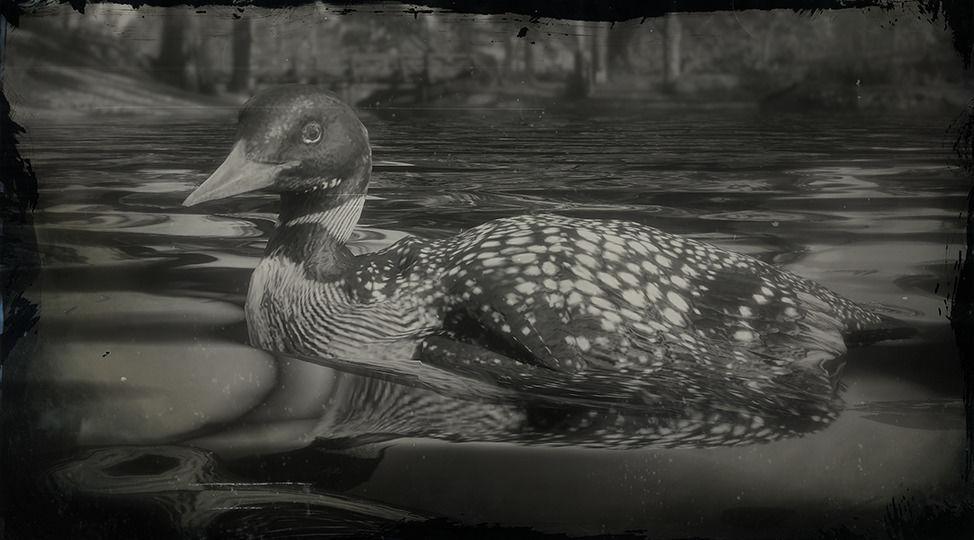 Yellow-billed Loons can be found in the wetlands of West Elizabeth and Ambarino. As carnivores, they prey on small to medium fish, as well as aquatic insects. A Bow with Small Game Arrows is the most effective way to wound or kill these small birds. The gamey meat of loons can be used for food, and their feathers can be used for crafting.
Hunting Details: The Yellow-billed Loon yields feathers and gamey bird meat. Used in crafting and cooking or can be sold. Use a Varmint Rifle for a clean kill.
Scientific Name

Gavia adamsii
Map Location
Where to find the Yellow-billed Loon in Red Dead Redemption 2 (Map Location / Habitat):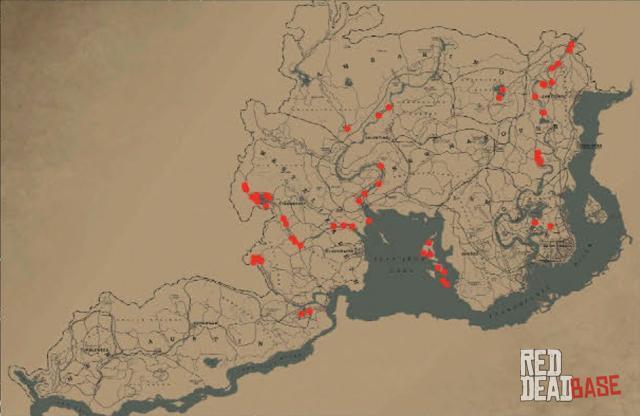 Appearances
Screenshots
Artworks
Coming soon.