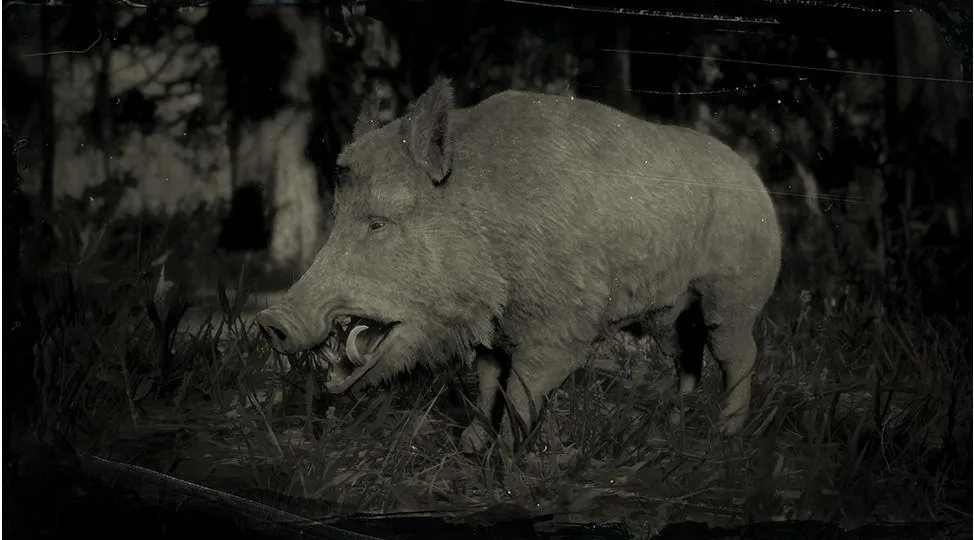 The Wild Boar is a Large-sized animal of the Boar species, featured in Red Dead Redemption 2 and Red Dead Online.
This animal can be hunted and skinned. Studying and skinning the Wild Boar is required for the "Zoologist" and "Skin Deep" Achievements.
Wild Boar Details & Location:
Wild Boars can be found across the states of New Hanover, Lemoyne, and West Elizabeth. They are omnivores, preying on amphibians, reptiles, insects, worms, and smaller mammals. They also eat roots and fruit. Using either a rifle or a Bow with Poison Arrows is the easiest way to take down an animal of this size. A boar's tender pork can be eaten, and their fat and tusks can be used to craft with.
Wild Boar Hunting Tips:
The Wild Boar yields a pelt, tusks, fat and tender pork. Used in crafting and cooking or can be sold. Use a rifle for a clean kill.
Map Location - Wild Boar
Where to find the Wild Boar in Red Dead Redemption 2 - Map Location / Habitat:
The Wild Boar is Commonly found throughout Lemoyne as well as parts of New Hanover and West Elizabeth.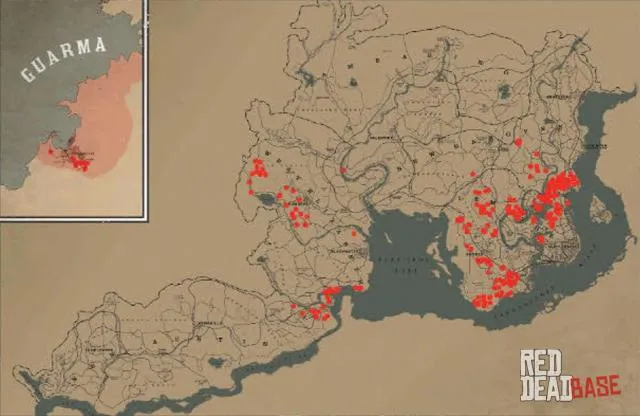 Wild Boar Info
Scientific Name

Sus scrofa
Wild Boar Appearances
Game Edition

Red Dead OnlineRDR 2 Story Mode
Screenshots
Artworks
Coming soon.