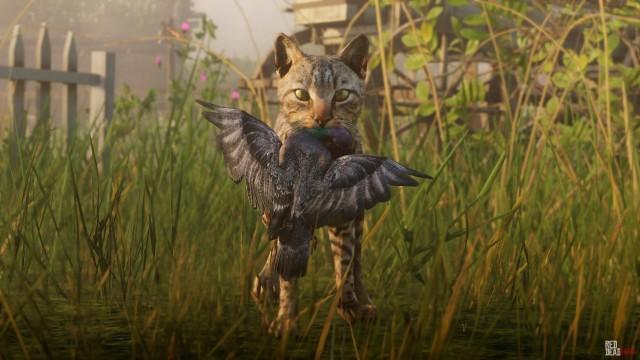 The American Domestic Cat is a Moderate-sized animal of the Cat species, featured in Red Dead Redemption 2 and Red Dead Online.
This is a Domestic Animal, so killing it or harming it decreases Honor and attracts a Wanted Level.
Studying the American Domestic Cat is required for the "Zoologist" Achievement.
American Domestic Cat Details & Location:
The American Domestic Cat can be found on ranches and in towns across the states. Though carnivorous in nature, the domesticated cat will consume oatmeal porridge, and bread soaked in milk. Cats make good household pets as they can deal with pest problems within their environment.
American Domestic Cat Info
Scientific Name

Felis silvestris catus
American Domestic Cat Appearances
Game Edition

Red Dead OnlineRDR 2 Story Mode
Screenshots
Artworks
Coming soon.