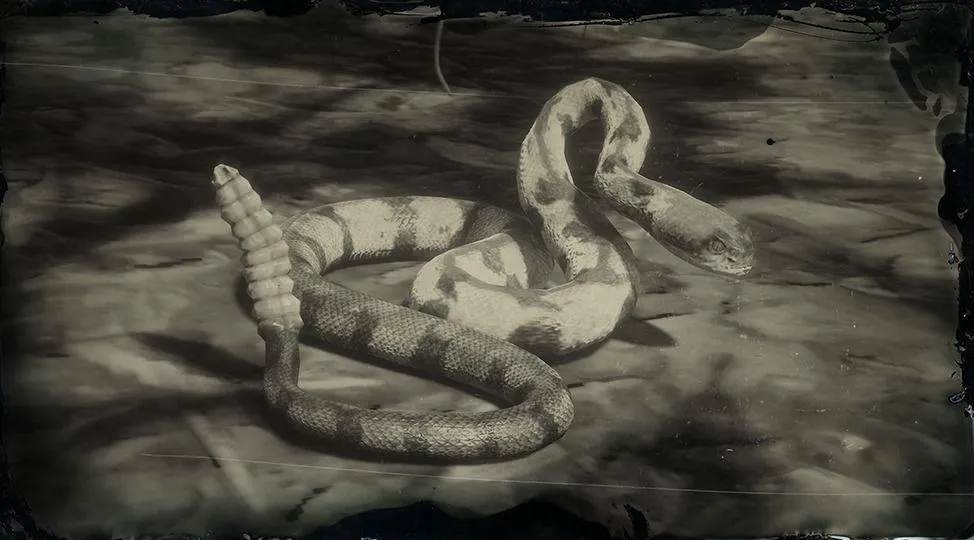 The Timber Rattlesnake is a Small-sized animal of the Snake species, featured in Red Dead Redemption 2 and Red Dead Online.
This animal can be hunted and skinned. Studying and skinning the Timber Rattlesnake is required for the "Zoologist" and "Skin Deep" Achievements.
Timber Rattlesnake Details & Location:
The Timber Rattlesnake is native to Lemoyne, New Hanover and parts of West Elizabeth. As carnivores, they prey on small birds, mice, rabbits, and lizards. A Bow with Small Game Arrows is considered to be the best weapon to wound or kill a snake of this size. Their skin can be used for crafting and their meat can be used as a source of food.
Timber Rattlesnake Hunting Tips:
The Timber Rattlesnake yields a skin and stringy meat. Used in crafting and cooking or can be sold. Use a Bow with a Small Game Arrow for a clean kill.
Map Location - Timber Rattlesnake
Where to find the Timber Rattlesnake in Red Dead Redemption 2 - Map Location / Habitat:
The Timber Rattlesnake is Uncommonly found near water or bushes in New Hanover and Lemoyne.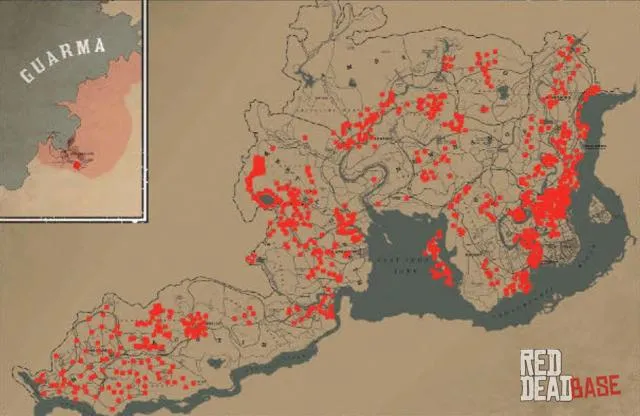 Timber Rattlesnake Info
Scientific Name

Crotalus horridus
Timber Rattlesnake Appearances
Game Edition

Red Dead OnlineRDR 2 Story Mode
Screenshots
Artworks
Coming soon.