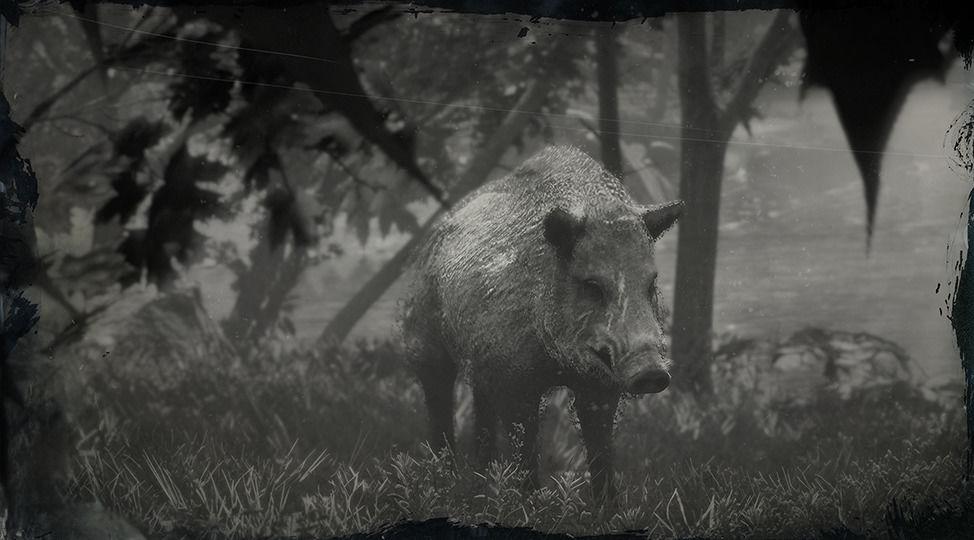 The Legendary Boar is native to Bluewater Marsh. This boar can be easily recognized by its larger size and its light brown hair. As an omnivore, it preys on amphibians, reptiles, insects, worms, and smaller mammals. The best weapon to use when hunting this animal is either a rifle or a Bow with Poison Arrows. Killing this animal will give you the opportunity to craft a rare talisman.
Hunting Details: The Legendary Boar yields a tusk that can be used in crafting. Use a rifle for a clean kill.
Notes

This animal species is not required for "Zoologist" and "Skin Deep" Achievements. This Legendary Animal is one of a kind: once you kill it, it will not appear again.

Scientific Name

Sus scrofa
Map Location
Where to find the Legendary Boar in Red Dead Redemption 2 (Legendary Animals Map Location / Habitat):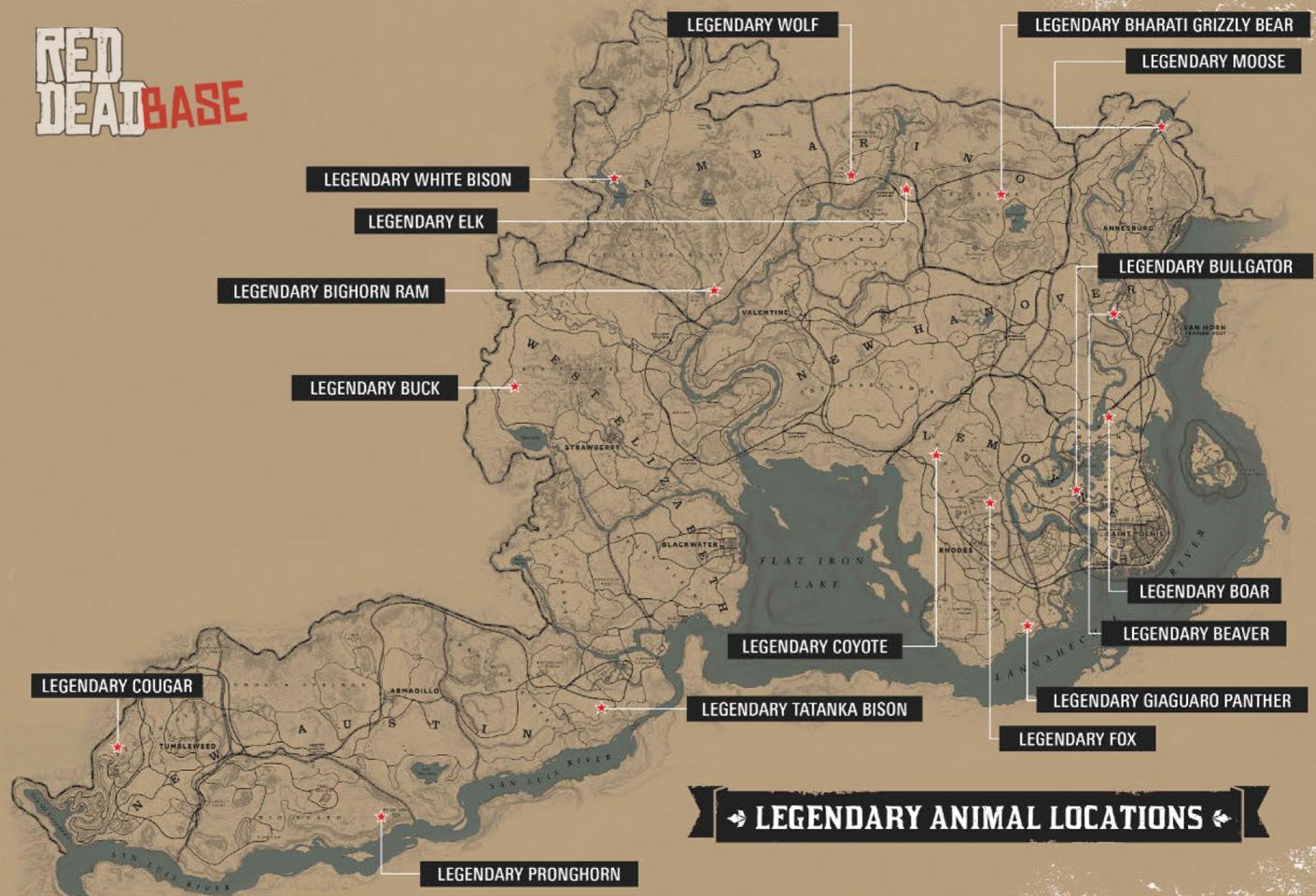 Appearances
Screenshots
Artworks
Coming soon.