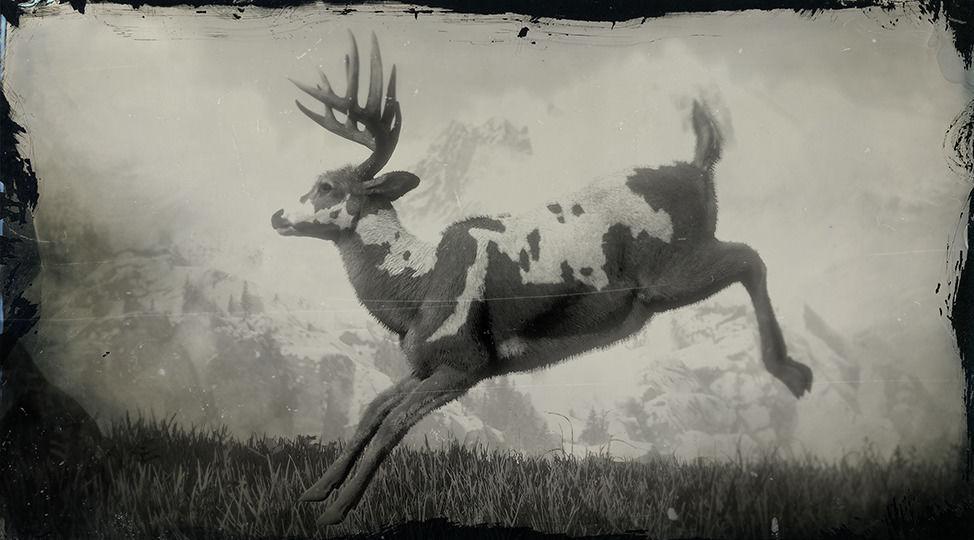 The Legendary Buck is a Large-sized animal of the Buck / Deer species, featured in Red Dead Redemption 2 and Red Dead Online.
As a Legendary Animal, the Legendary Buck is one of a kind: once you kill it, it will not appear again.
This animal can be hunted and skinned. It's not required for the "Zoologist" and "Skin Deep" Achievements.
Legendary Buck Details & Location:
The Legendary Buck is endemic to Big Valley in West Elizabeth. Its light brown and white short hair makes this buck distinguishable to other bucks. As a herbivore, it consumes nuts, buds, twigs, and green plants. A rifle, or a Bow with Poison Arrows, are considered to be the best weapons to hunt this animal. Killing this animal will give you the opportunity to craft a rare trinket.
Legendary Buck Hunting Tips:
The Legendary Buck yields an antler that can be used in crafting. Use a Bow with a Poison Arrow for a clean kill.
Map Location - Legendary Buck
Where to find the Legendary Buck in Red Dead Redemption 2 - Legendary Animal Map Location / Habitat:
The Legendary Buck is Found northwest of Strawberry (Big Valley, West Elizabeth).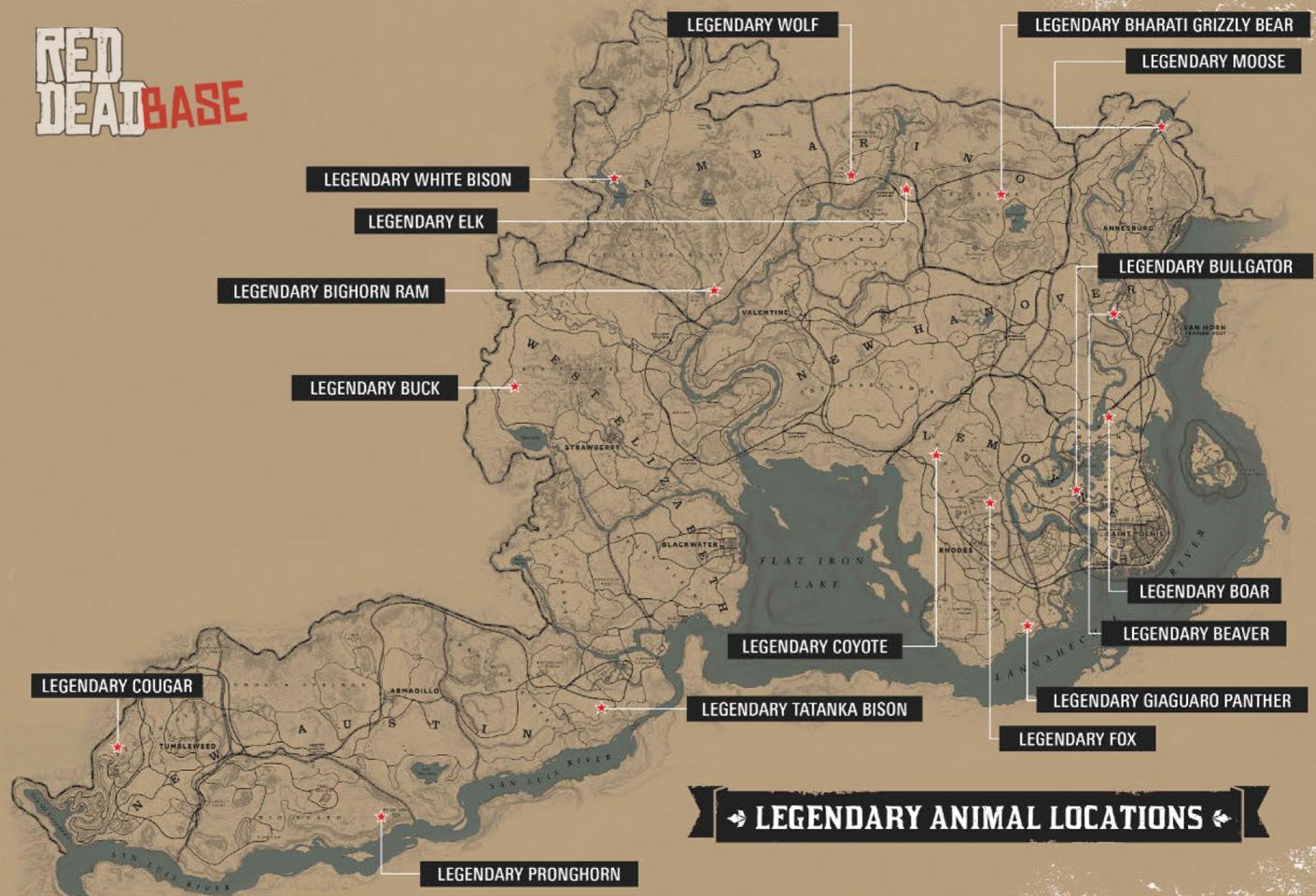 Legendary Buck Info
Notes

This animal species is not required for "Zoologist" and "Skin Deep" Achievements.

Scientific Name

Odocoileus Virginianus
Legendary Buck Appearances
Game Edition

Red Dead OnlineRDR 2 Story Mode
Screenshots
Artworks
Coming soon.